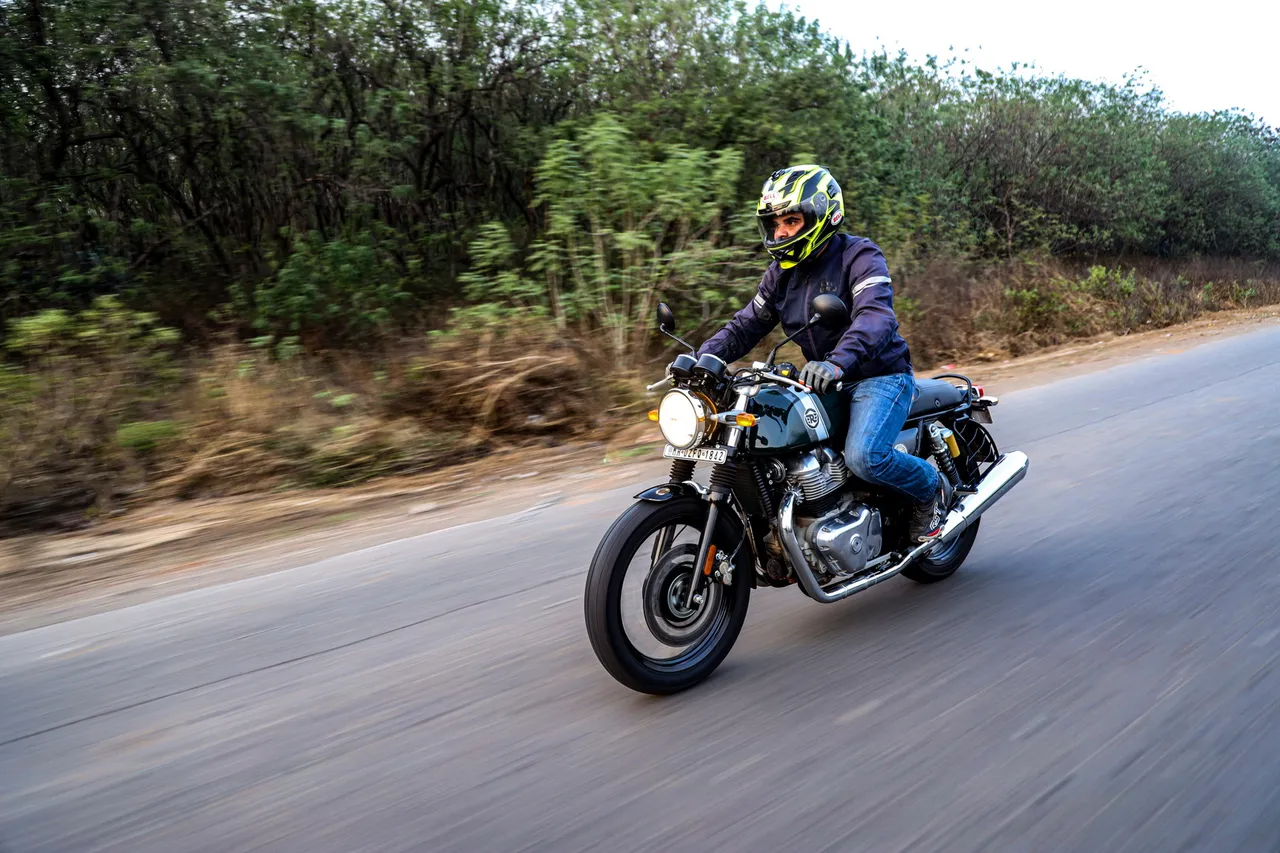 Hey there! I am Royal Enfield's 'all new' Continental GT 650! And no, I am not going to hit you with multiple layers of similitude of what I am and how well I do this and that; spesh just after spending a couple of hours with the rider. No sire! But, I've moved out with this dude you see right here – rather his garage – for just a couple of months. Why? Instead of me trying to give all the joy at once and him reporting some attitude just after a day's ride, we've gone beyond. We've moved into a livin' and this is our story…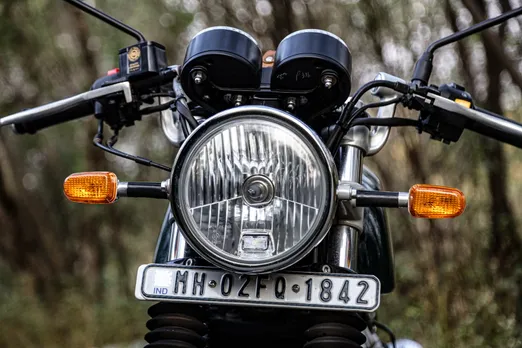 Of course, it isn't going to be about how well I pull a dash to 60kmph or even 100kmph, etc. Well, those are just stats, which anyone can tell you now. But, our story is more than that. You see, after all, I am a machine, and spending just a day with me to judge all you want isn't enough.
So, what is it then? Well, if they say Royal Enfield is an emotion, I am the fibre that has helped build that emotion. Oh! You know what, it is as good as knowing a human, with time. One cannot make up their mind about a fleshling based on where they work, how much they make, when they were born, how they look, etc. 'cause there's something beyond it, and that's where the 'knowing' starts. Exactly how the aforementioned numbers (and several others) are going to be a result of my life in the next quarter of a year's time.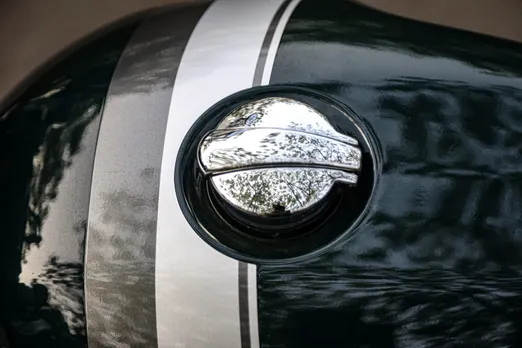 However, as much as it may sound a tad emotional, it takes time for someone to put a dent in a machine too. Well, not literally, but to hone me as I like it, to put me in the best of use, to squeeze the juice out of me which will go on to portray my real potential to you all.
And that right there will help me show you the kind of fibre that I really am. So am I a simple cafe racer? Or am I a complicated motorcycle that looks simple? Case in point, just because someone planned to slap a set of clip-ons on my head doesn't mean I am to be ridden with a chin down, all the time. Well, the more you slide towards the rear, the more slack I offer. Yes! By the way, Psst! This was the first lesson on Day one to this guy. Yeah, now he's getting there. Although he says that the more he relaxes his shoulders and gets his elbows close to his knees that are holding the tank, strikes the right chord for him. But that is on a nicely spread tarmac. He still doesn't know how I am going to behave on rough roads, and mainly, when it comes to switching back to a smooth one.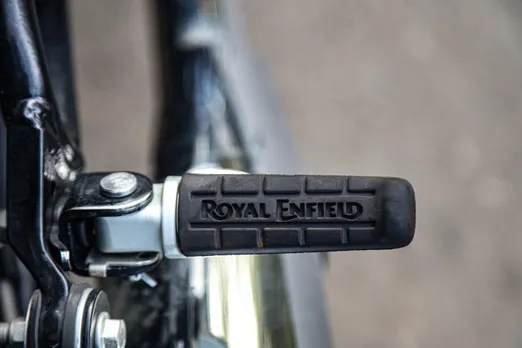 It means we will not be taking the roads less explored, but the ones that are explored and also the ones that are used by you on your daily commutes too. Well, as much as we can. That's because I think this will help all of us to come to a common ground and understand the real me. But hey, that does not mean that we will not be hitting those unknown ones outside of our local shires too. Of course, we will. And that's when we will come up with even more interesting ones to tell-a-tale since we will get to explore ourselves too. 
So! This is me, and this is our story, 
for you… 
Clockwise from the top: "Put your chin down on the tank and pin me one degree at a time, or hold me by your Gracilis with a pair of relaxed shoulders; I'll offer much slack as I said; then be it at 40kmph or at swifter speeds." "I like how clean my head looks, despite those buggy ears on top." "I've been told that the footpegs are just at the right height and angle; along with sufficient sticky rubber to hold one's foot at the speeds that you want. They are neither too sticky to pivot your foot around, nor are they so brittle that your foot slips under dry or wet conditions"