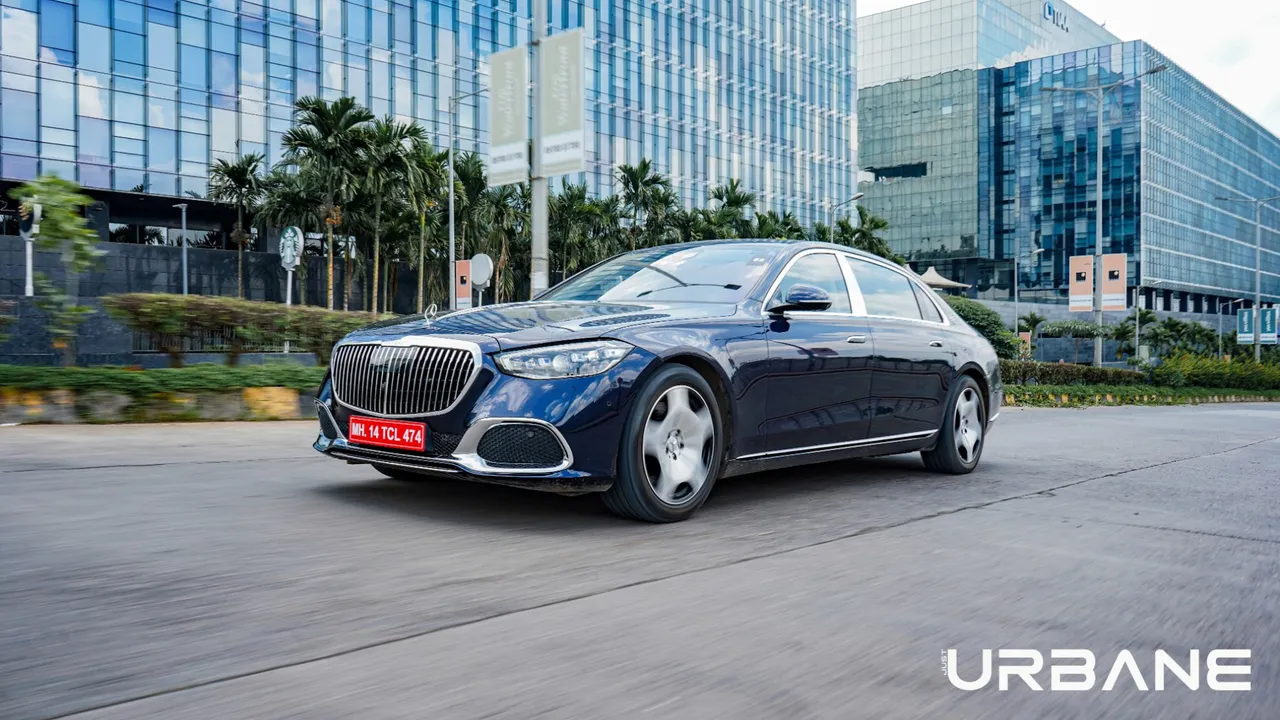 Words: Harshit Srinivas
Photographs by: Vaibhav Dhanawade
Really? Are you here to read about the 2022 Maybach S 580? Because as far as I know, those who want to buy it do not require opinions; they just make the call and get the car home. But, since you are kind enough to read this, and it's my job to help you know more about it and share my thoughts, here's what we think. Caution! The review is completely biased, and I would not entertain any claims, as I am in complete awe of this car. Why? Let's start with the looks first.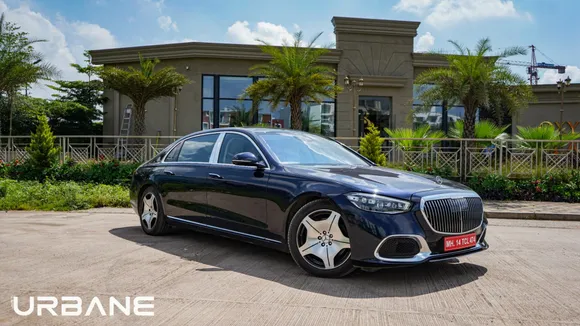 Hey Gorgeous!
Based on the latest iteration of the long-wheelbase S-Class, the Maybach S 580 is almost 180mm longer than the younger sibling. Upfront, it seems like a regular S-Class in a swankier avatar. But it's not! It does retain a similar fascia to the S-Class but with some distinctive changes. To begin with, the most evident one is a new chrome grille with vertical slats that also boasts of bold Maybach lettering. On either end, this grille is flanked by fully-digital headlamps that incorporate 1.3 million micromirrors. Next up is the hood ornament, the three-pointed star with a thin chrome strip following it all over the hood. Walk towards the side, and you notice the gangsta 19-inch wheels that surely make heads turn around. Since this is the stretched-up version of the S-Class, you notice a quarter glass near the C-pillar. Now, as a Maybach, a distinctive Maybach badging on the C-pillar was a must. On the rear, nothing has changed much in comparison to the regular S-Class, and you will have to pull out your magnifying glasses in that case to find some changes. Overall, this luxurious mammoth, the Maybach S-Class, looks gorgeous as hell, featuring clean lines with these aforementioned distinctive changes. And it is undoubtedly a looker, and you can't mistake it for the regular S-Class for sure.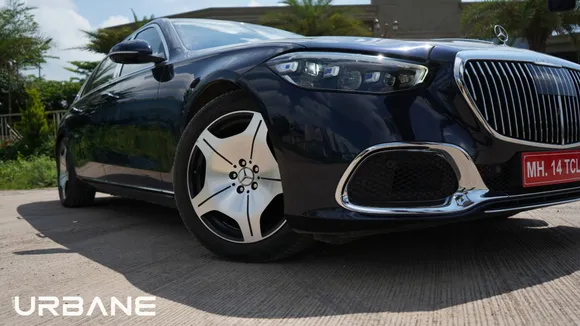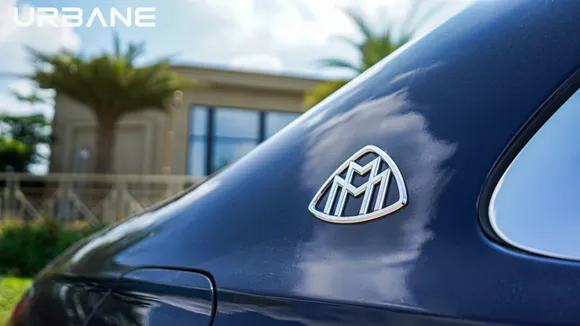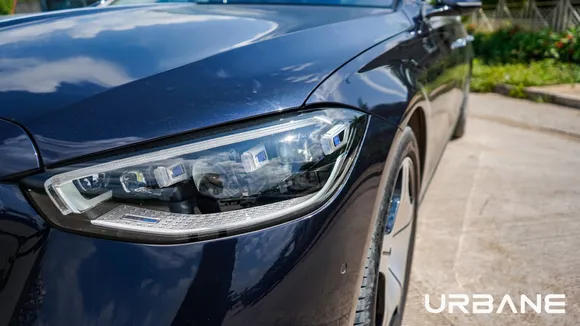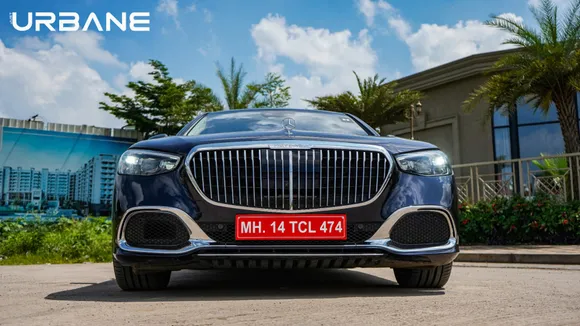 Step inside the dreamland
Gosshh! This is a whole new world for me. Before I tell you what's inside, I had to go through the owner's manual for my reference to help you better. With a slew of tech, comfort features and gizmos, this car is no less than your private jet. In the Maybach S 580, the Chauffeur Package lets the rear occupants have the best of a private jet on the road. Sit on the rear seat, behind the front passenger seat, and you can fold or move the seat to and fro for oodles of legroom. Not only that, I am 6'3, and still, I cannot complain of less space in this car as I do regularly in every other regular sedan. Also, the front seats double up to support your heels as well. The rear seats recline to 43.5 degrees max and are no less than your comfortable living room couch, with thigh and calf supports. They are also cushy, and you will fall asleep, I bet, as soon as you are seated inside, even if you are an insomniac. As I say this, I mean peaceful sleep, and in case you are concerned about your privacy, that is taken care of well by Mercedes, with one-touch blinds for the rear windows. And testimony to this fact is the smaller blinds for the quarter glass, so no peeping toms, even at the traffic signals. And that was all about comfort, but I have not finished yet. Because adding more comfort to your hands is the MBUX control device (a tablet), which is designed with all the designated controls for comfort at your fingertips. Right from massage, the seat reclination, music, ambient lighting, closing of the rear doors and on and on… Speaking of which, we talk about the most seen party trick in the Maybach S 580, the gesture control to shut the doors. Now, since a Maybach is an epitome of luxury on wheels, the doors are heavy, and when dressed in your corporate attire, it becomes a hassle for you to shut it while ingressing and egressing. But, hey, not anymore. Get used to gesture control, which may take a while to get used to for you. Or else use the one-touch button to shut and open the doors, placed above the roof grab handle on the inside or ask your driver to do that for you from the central infotainment screen in the front.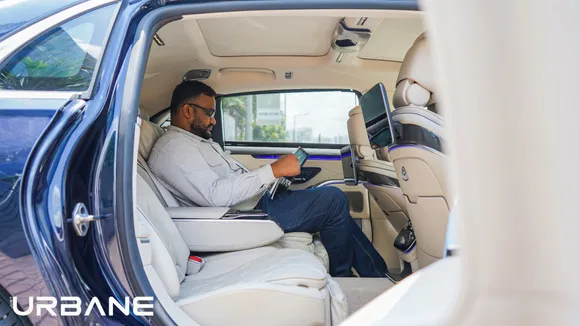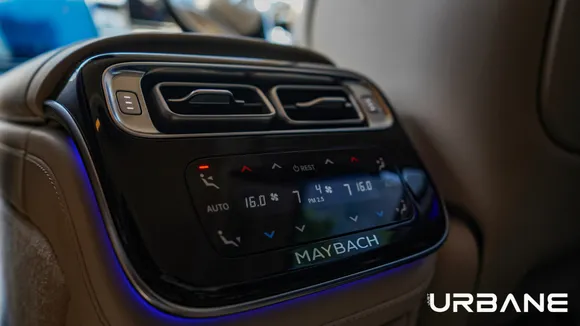 Next up, complimenting all the goodies here is the Macchiato Beige upholstery and loads of comfort cushions all over the seats at the rear. Even the floor mats here are thick, and you feel them as no less than your living room carpet. After reading this far, you would prefer being chauffeured, but what if you changed your mind and stepped into the front side of the cabin? Fret not. Mercedes made sure you feel no less even here. That said, in the front, the Maybach S 580 gets a neatly laid dash with a centrally placed gigantic 12.3-inch OLED touchscreen. This screen gives you all the designated controls of the car at your fingertips, as you had at the rear, or maybe you get a few more. Then comes the steering wheel that's neatly wrapped in a top-notch blend of leather and wood, and you get a premium feel while driving it around. While the dash, on the other hand, could have looked better in a wooden trim than the standard carbon fibre trim that Mercedes has offered. But I don't find it a major concern when piloting a Maybach. Also, not to forget there is a considerable instrument cluster as if the car lacked giant screens overall.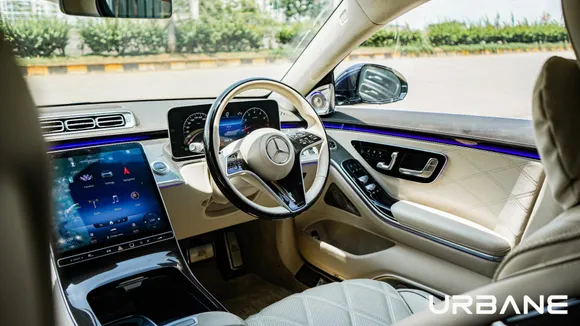 To summarise, the Maybach cabin is a fantastic place to be in either front or rear. The choice is yours but what I am sure of is there won't be any room for complaints with this slew of features and top-notch quality of materials used to aid your comfort.
The Heart and the cloud-like ride
The Maybach S 580 comes powered with a 4-litre V8 engine mated to a nine-speed auto box. The heart puts out a combined output of 503hp and 700Nm and can make this mammoth sprint from 0-100 in just 4.8 seconds. Not that you will be chasing signals in this one, but a brief about the power and torque at your disposal is necessary. Right? Also, the top speed of this Maybach S 580 is electronically limited to 250 kmph and comes equipped with three drive modes Comfort, Maybach and Sport. Now, no translation is required for the first and last one but consider the Maybach mode as a step up to the comfort mode that alters the suspension and throttle response. Also, since the Maybach prioritises comfort, there is no doubt about the comfortable ride in it. The ride inside the Maybach is quite cloud-like, and you feel all the bumps, ruts and rough patches ironed out of the cabin efficiently. At times I felt the ride to be bouncy, but the e-Active Body Control does its job well and adjusts the suspension by analysing the road ahead. In terms of handling, I only found it to be a hassle while maneuvering this mammoth through tight spaces or while taking U-Turns, and I just wished this one had the rear wheel steer too. But, regardless, that's not a major concern you will face on a day-to-day basis.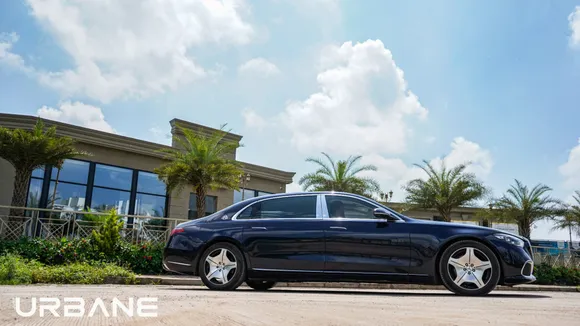 Earn enough to buy it
The Mercedes-Maybach S 580 comes with a sticker price of Rs 2.50 crore, which is a sixty per cent premium over the S-Class. But what if you see that it offers more comfort, luxury and refinement than the S-Class. And, for someone looking for an upgrade over a regular S-Class and does not want to spend a hefty price for the Bentleys or Rolls
Royce's
, the S 580 is an ideal pick. Of course, this ain't a competition to these giants, but with no direct rivals, I feel the S 580 to be no less than an undefeated king in the territory. And, if you fear the lesser number of customisation options with the Maybach S 580, you can go for the step-up iteration, which is an S 680. Still, with no other rivals in the market, the S 580 clearly, in my opinion, is a winner for me.