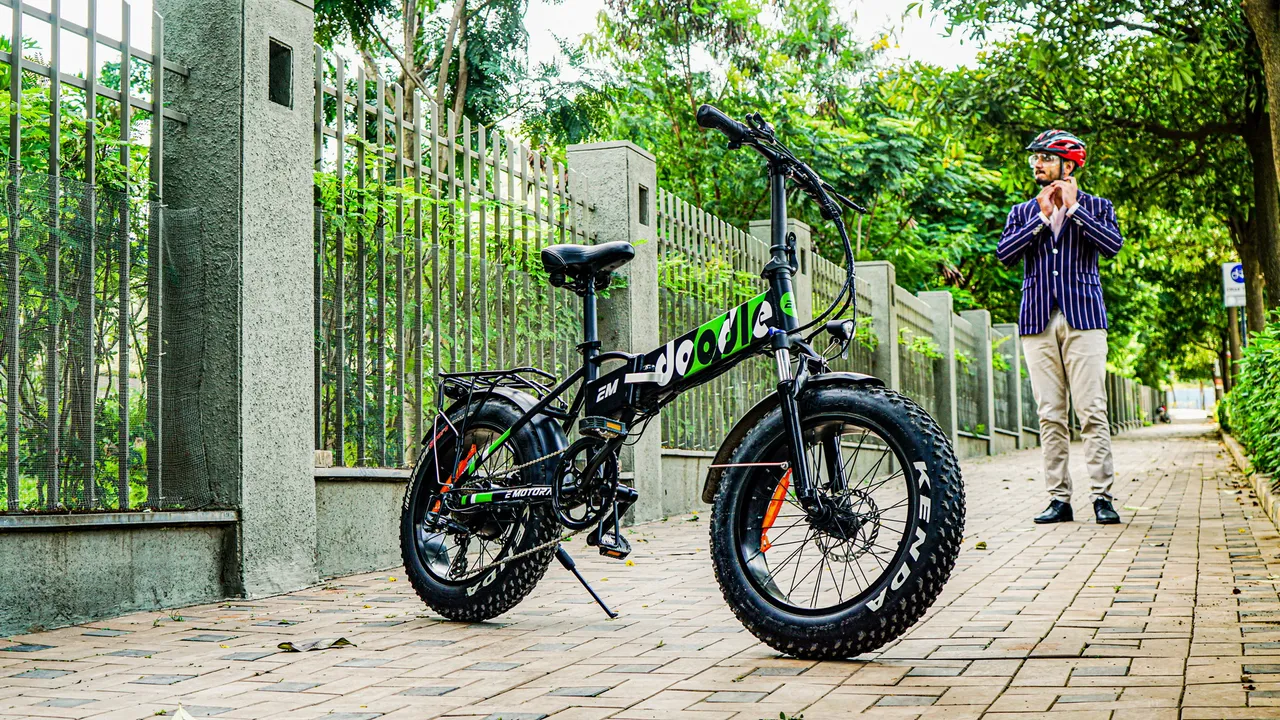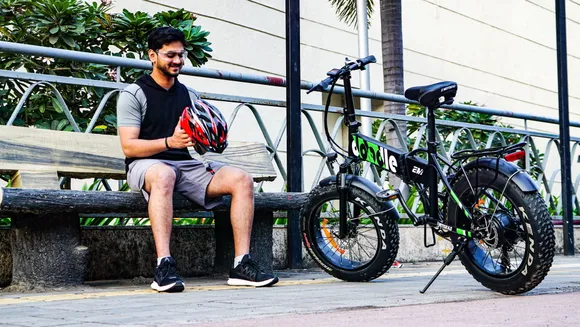 EMotorad recently graced our garage with its e-bike, dubbed the Doodle, and the first glimpse took me back to my school years, especially the cycle sketch from an art book from yesteryears. I guess it was the same with the designers of Doodle hitting that drawing board. And it shows in their simple design language. You may think of it as just another fat tyred e-bike or even a bicycle, but well, it isn't! Hence, I couldn't wait to just grab those keys to the Doodle and saddle up for my daily commute for the next few days. Oh these commute have become so exciting since last year. Nevertheless, let me not waste your time any further and delve straight into the technical specifications first and then get on with everything else about it.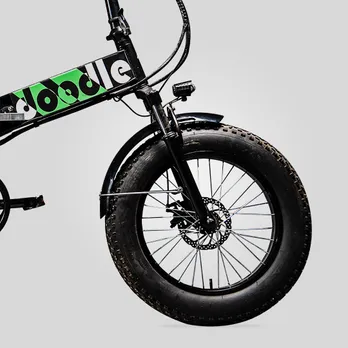 Cycling for me started as an alternate fitness regimen. When we aren't sure about the lockdowns and adherence to safety guidelines at health clubs, cycling is the ideal option you should go for, which I did. So, it started with early morning rides, where the lightweight 16-inch aluminum frame allowed me to push it harder and go for long rides, without compromising on structural rigidity and maneuverability with  a giant frame like mine in the saddle; don't go with the pictures and especially the model you see on it, since I am double the dude! Why? 'cause I got tired in the first crooked mile; but hey! The electric motor assisted (read cheat) me to get to this kind human and handover the Doodle. Addressing the e-elephant in the room; the all-electric range of the Doodle is 55 kilometers/charge, which, I think is enough for city commutes. Of course, if you decide to go too far from your base you have an option of coming back only on electrical assist. Apart from the powerful motor, thanks to 10Ah battery pack, that powers the 36V- rear hub motor, and the LED headlamps and taillamp setup, allowing you to have those calm rides in the dark too. But the list doesn't end here as additional features on offer are a dual-disc brake setup, an adjustable suspension setup for the front, and cushioned seats to keep you comfortable, well almost on any terrain that comes your way. The battery pack is IP67 certified which translates to a battery that is dust and crash-proof which finally gave access to the much-awaited uphill rides.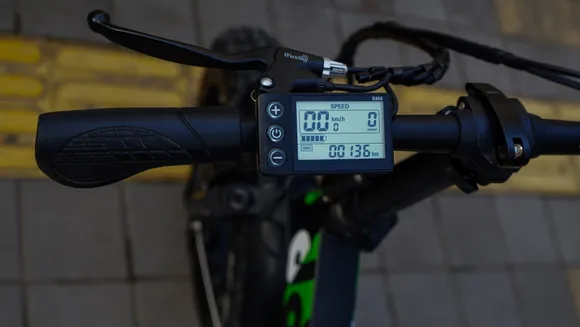 Now, since we have already spoken about the electrical specifications, let me tell you what made heads turn around when on the roads with the Doodle. Needless to say, it has to be the pair of Kenda tyres you see that have their own visual appeal and make it evident for everyone of us to notice. Those SUV tyres, which EMotorad likes to call them, are as impressive as they look. The tyres - despite its width and smaller dia - account for a lesser rolling resistance than they appear and not even once did I feel the need to pedal hard for propelling the e-bike. In situations where the grip was iffy the pedal assistance did account for an adequate amount of power to the rear wheel and everything was smooth. Thanks to the five levels of pedal assist that make your ingress and egress easy out of tricky situations. And, since I wanted to experiment with these situations a little more as we regularly do in our road tests, I started using it daily for office and small grocery runs. What added to the comfort was the adjustability in seat and handlebar which gave further access to a comfortable riding position. But that does not mean that an aggressive riding position is absent on the same bike. With pedal assist and a tiny amount of effort on pedal to work and back home in a blazer were surprisingly less perspiring and most importantly, were economical too. Without drilling holes in my pocket, I need not have to worry about a fast-charging station or installing a separate wall box for my office as a concern of range anxiety. The portable 2A charger juiced up the batteries in just 3-4 hours when I did not have a sufficient amount of range, and this was only when I wanted to go all-electric without tiring myself with pedaling after a hectic day. Now, I know, I haven't addressed yet another e-elephant in the room, and that is about how all these functions are controlled and how we get hold of all this information at once. The answer is a 3-inch TFT display that is mounted on the left side of the handlebar that shows all the information you need to know while riding. The calculator font display has everything in bold and is clear without confusing you or letting you take time to get used to it. The display has integrated buttons, which are designated for other specific functions. While, on the right side of the handlebar, sits a gear shifter, which toggles through the seven-speed Shimano 'box and has a horn switch placed just below it, where the horn is integrated into the headlamp.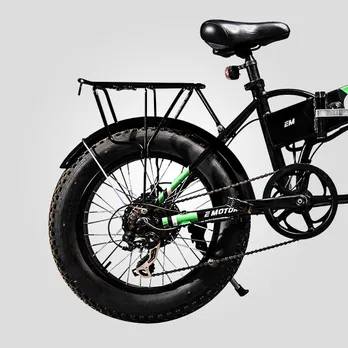 That said, I would end the review by answering your most important question. But before that, I have to say that I am impressed. Why? Well, your question is going to answer that, which is, does the Doodle live up to its price tag of Rs 76,000? Of course, it does. Though it may not seem like an affordable e-bike compared to other e-bikes in the market, it has got tech and features, which justifies the price tag and also allows you to lead a healthy life with your bit of contribution to the environment. And, if this is not enough for you, then you can still think of it as an alternative to the two-wheeler EVs in the market, as they demand a premium of almost Rs 30,000 to Rs 40,000 over the aforementioned price. Not only that, but they also take a longer time to charge to keep you on the go, compared to Doodle, which gives you an option to pedal the if the battery drains out completely, which is not the case in EVs.