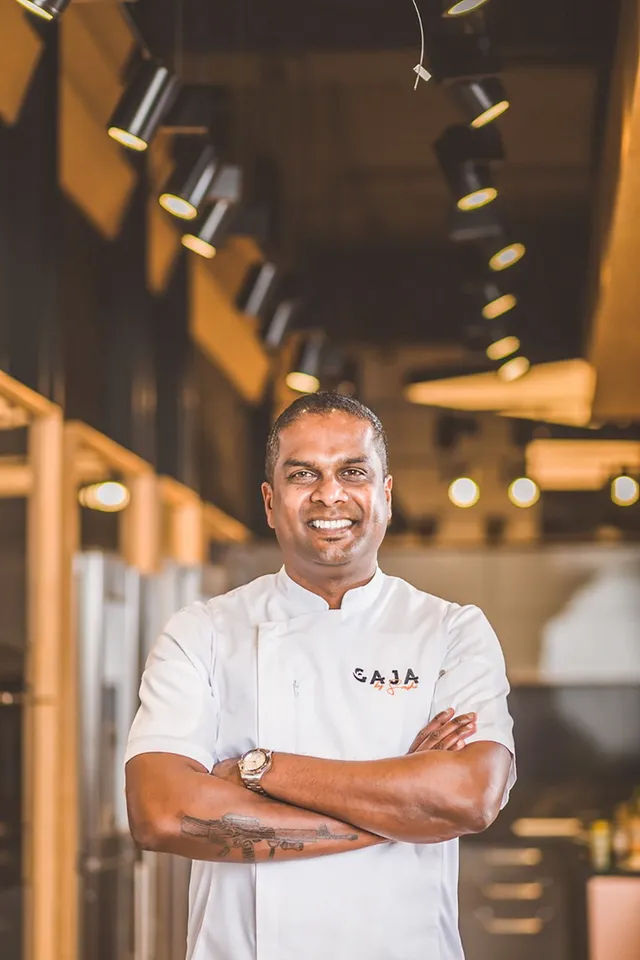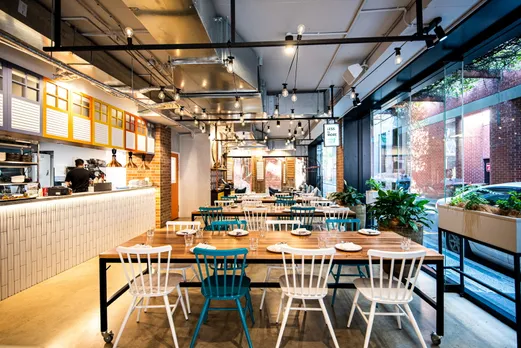 In the land of cricket and curries, MasterChef Australia has blazed a trail into the hearts of the Indian television audience - and it's through their stomach. I have been following MasterChef for quite a few years now, so when I spoke to Sashi Cheliah, the winner of MasterChef season 10, it was overwhelming. What amazed me was his simplicity and positive attitude that put me at ease instantly.
Cooking was always a dream for Sashi, a dream that saw him give up a job as a cop and pursue his passion. Post the win Sashi has been travelling around the globe and showcasing his culinary skills. He now owns a restaurant- Gaja by Sashi in Adelaide, Australia.
Born and brought up in Singapore, Sashi's roots are traced back to India, a fact that is evident in his cooking. He was a prison officer before donning the chef's hat. With fans ranging from the age group of 6-80, Sashi is close to everyone's heart in a nation that loves to cook and eat. "The earliest memory of me cooking is that with my aunties in the kitchen. I wasn't encouraged to cook as a child as most Indian houses at that time did not like the men to be in the kitchen, I was only asked to buy ingredients and never cook," said Sashi.
So what got him to cook? "I have a very deep connect with food. I started off by being a home cook, but it was with barbecue when I first had a cooking experience. We did a lot of barbecues in school with friends and also during my police service. Barbecues have been a very significant part of my life, and it is from there that I evolved to basic home cooking and now have become a professional chef," said Sashi.
Sashi is known for cleverly using spices in his Asian-inspired dishes. "I think my love for Asian-inspired cuisine comes from where I was born, that is Singapore, and also my Indian heritage. Singapore is a country where you will find people of various cultures, so the influence of Asian cuisine came about from there," he stated.
Talking about his restaurant, Sashi says, "The restaurant's menu is Asian-inspired. It covers a very wide range of Asian cuisine. I take inspiration from Asian flavours and then put my spin to it. For instance we have King Fish Sashimi with curry sauce. It is a very simple fish curry concept, but we present it in terms of a Japanese cuisine. You have Indian, Japanese flavours in it. Our specialty is fusion dishes. It all comes down to my inspiration, idea and flavours. We like to incorporate two different cuisines on a plate and give our customers the best of both worlds."
As an ex-prison guard, Sashi wants give back to the community and also hired ex-convicts to work at his restaurant. "We did hire them and they were there till before the pandemic hit us. Once the restrictions are lifted, we will have them back. I will keep doing my bit for the community. Even in my restaurant, there is a section which we call the bird cage. It is dedicated to rehabilitation and symbolises freedom," he added.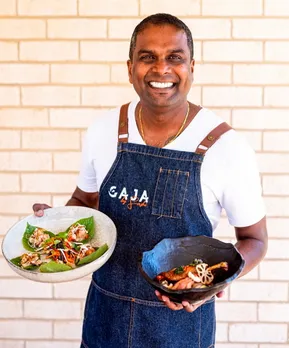 Sashi who has visited India a couple of times post his win at MasterChef says that he can't wait to come back again. "I have now started to visit India regularly, and everytime I come to India, I take back something; be it food or culture. I have made many friends in the culinary world that it has helped me reconnect with my roots. I also experience new cuisines, something that I haven't tried before. I enjoy coming to India and I can't wait to visit again." So what is your favourite Indian food I ask and Sashi doesn't take a moment's pause and quickly responds 'Biryani'. "I think for me, hands down, it is Biryani. You go to any part of India and everyone has their own version of Biryani, and I have mine too. We use ingredients that are not commonly used in India, but easily available in Asia," said Sashi.
Nowadays, nobody wants the food they consume to have destroyed forests, wildlife and habitats on its way to their plate, Sashi also gave us an insight to how one can achieve sustainable food. "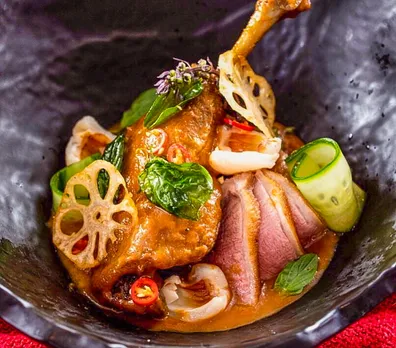 I think for me sustainable food is very simple, take what you need. Do not over purchase, do not use unnecessary things, buy and use what you need because there are a lot of people who do not have basic things. Do not waste food, use enough for yourself. You should also buy local produce and I guess that will be enough to achieve sustainable food.
Talking about the lessons learnt in the MasterChef kitchen that he uses till date, Sashi says, "MasterChef has been an incredible journey. The one big thing I learnt from the show was less is more, do not over complicate your dish with unnecessary ingredients, keep it simple and keep it flavourful."
Sashi's younger son Ryan seems to be following his footsteps. He was seen participating in MasterChef junior. "My son enjoys baking and we have a great time in the kitchen."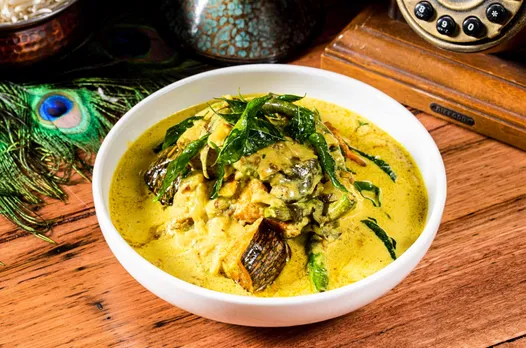 Sashi's bigger plan is to travel the world and explore the food space. Whatmore, he is also coming up with a franchise of his restaurant called- Gaja Expresss.
Sashi's pro tip
The trick to make a good Sambal is caramelising the onion and chilli, you need to push it to caramelise it, but not burn it. You must know where to stop.
Quick takes
Your earliest food memory?
It will be cooking with my aunties in the kitchen
Comfort food for you?
Sambar
An Ingredient you cannot do without in your kitchen?
Chilli
A food trend you currently love?
In terms of cuisine it's Thai. I love the trend where people are moving from fine dining and going towards sharing platters
What kind of music do you
play while cooking up a storm in
the kitchen?
AR Rahman and Ilayaraja songs
Three hacks to make cooking fun and convenient?
Plan ahead, Buy quick cooking ingredients, and prepare your curry paste in advance
Sashi's 5-ingredient recipe 
My go to dish is stir fry vegetables with meat as it is quick and easy.
What you need: 
Garlic, chillies, vegetables of your choice (I use broccoli & carrot), protein of your choice, oyster sauce, sesame oil and ofcourse salt and pepper seasoning.
Toss it quickly, wait for a couple of minutes till cooked and you are done.