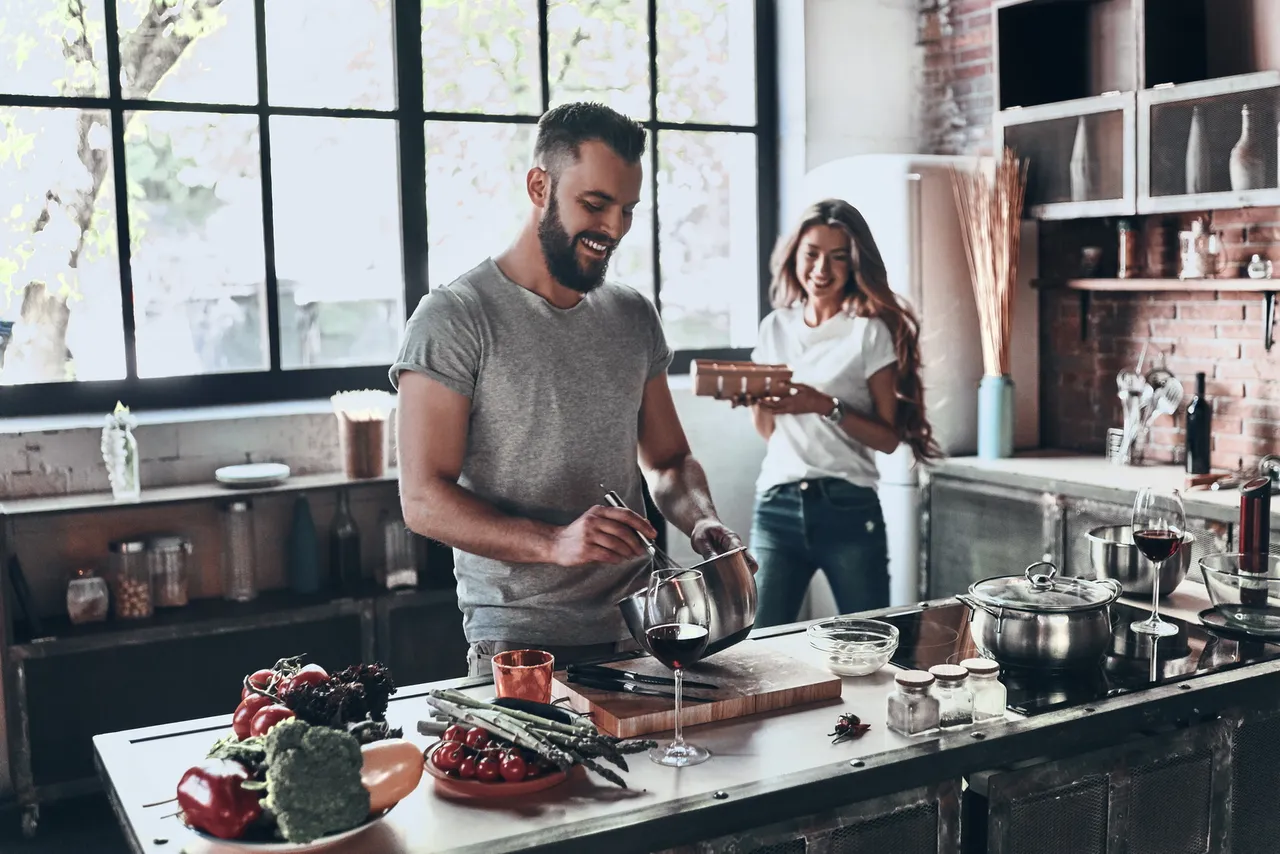 It has often been the Holy Grail for many. It has been the downfall of more.
How many readers have been sitting with friends on a Thursday night at last orders, bemoaning the fact there are closing times and that you have to go home?
"We should open our own bar, then we never have to leave!" 
Juke boxes, pool tables, dart boards, handsome barmen, best whisky collection….
Yes, I have been there too. And its always a good idea at the time. But….
Reality strikes. Having your own bar will cost you more than you can ever imagine. Trust me, I used to make a living many. If you think you can just chill out and drink some free beers and play your own music you will either go bust quickly or have a seriously good pool game.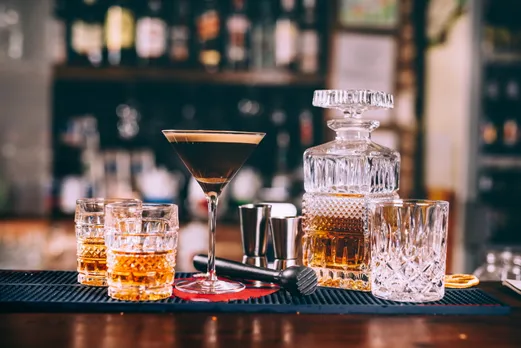 So what is the realistic way to do this without becoming bankrupt / divorced / slightly too dependent on your free liquid supply?
Build a modest, sustainable and most importantly fun Home bar.
I remember about a decade ago stopping off in Dubai and bumping into a few old friends and crashing on a very comfortable couch in Jumeriah for a few nights. I asked for the WIFI password and was directed to the username of a tiki bar. I was slightly dazed and confused, call it jetlag, and figured it was just a Dubai thing.
Move forward 2 evenings and we are at Joe's Tiki bar, I'm shaking Mai Tai's and there's Calypso music blasting at 3 am. (Always seem to work on a holiday!) There are people dancing on couches, cigars on balconies and in the embryo stages of a serious hangover are in full swing. It turns out that the Tiki bar is the spare room of my friend's apartment. With its on grass skirts, WIFI, music system and freezer.  Responsible drinking was front and foremost but some of the dancing, possibly not so much.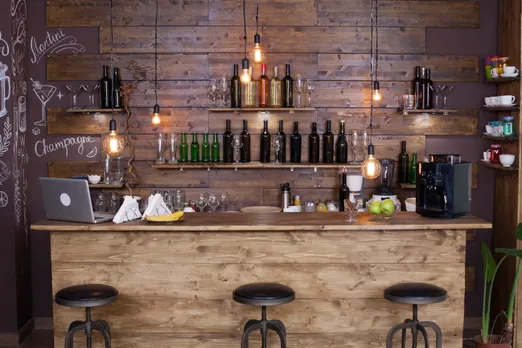 This was a little over the top. And if anyone listening to this lived next door, I can only imagine the noise complaints. 
But how do you build a nice home bar that you can host a few friends and make some passable drinks. What spirits do you need? Glasses? Ice?
Firstly, and most importantly, it is your home bar. There are some key stakeholders to take into account. (Think investors.)
Partner, family & neighbours. If they are going to not enjoy this, life will be no fun. 
*Personal tip is always to make sure to invite your closest neighbours for opening night. The they will understand and be less likely to complain. Always look after your locals!!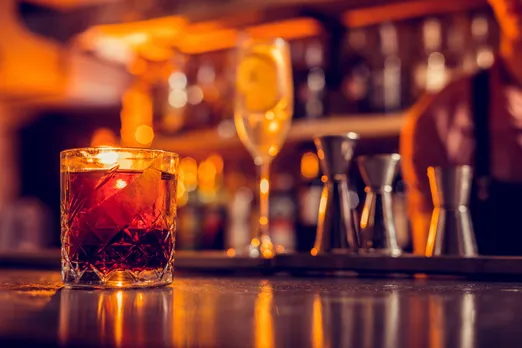 What liquid to stock? 
I would recommend these to cover all bases. Every bar has a 'speed rail' and every solid home bar needs one as well.
Vodka, gin, tequila, white and dark rum, American whisky, Scotch blended whisky & Single malt whisky are your classics. Spirits wise your bases are covered. Price point is completely up to you, it is your bar. But this will keep most people happy one way or another.
After spirits, its always useful to have 2 bottles of white, 2 bottles of red and a case of beer in the "bar". These are quick pours that people can help themselves allowing you to change the sport, tweak the music and maybe get a chance to have a drink yourself. 
Glassware is a nightmare. It breaks, it needs washing, people steal it and takes up space. I have all the time in the world for some beautiful wine and weighted whisky glasses, but make sure they are kept for the proper occasions. I always have a stack of plastic for when it's a bit late and id rather play music. If you have a nice red at 2am, it still tastes good from a beer pong cup.
Mixers are necessary to have, and water is the most important. Hydration is key and you need to look after your guests. It may be a 'home' bar but you are responsible. Have more than you need.
Other mixers I would recommend having available: Cola, tonic, soda water, ginger ale/ beer and a few fruit juices. This will also offer people driving a range of things they can drinks and you could always make a mocktail if you have to.
Ice. The most important thing a lot of people forget. I would honestly recommend buying a cheap freezer just to store ice in. If you are hosting a party, think how much ice you need and double it. Mixing drinks, chilling wine and beer, sprained ankles.
Ice is useful stuff.
Everyone has their own preference and store what you like. If you have bottles that are very personal to you, don't leave them in sight of everyone because one day someone, probably your best friend, will open it on a Wednesday night. (Speaking from experience here.)
Be a great host. It is your home bar / shelf / kitchen / living room / basement. You need to make sure your friends are safe and in a fun environment. 
Try and not take over the music, playlists are the key. (This is almost a note to myself, I get carried away.)
Make sure there is an ashtray. Whether you want people to smoke or not, but someone will.
Be nice to your neighbours. It will be the gift that keeps on giving.