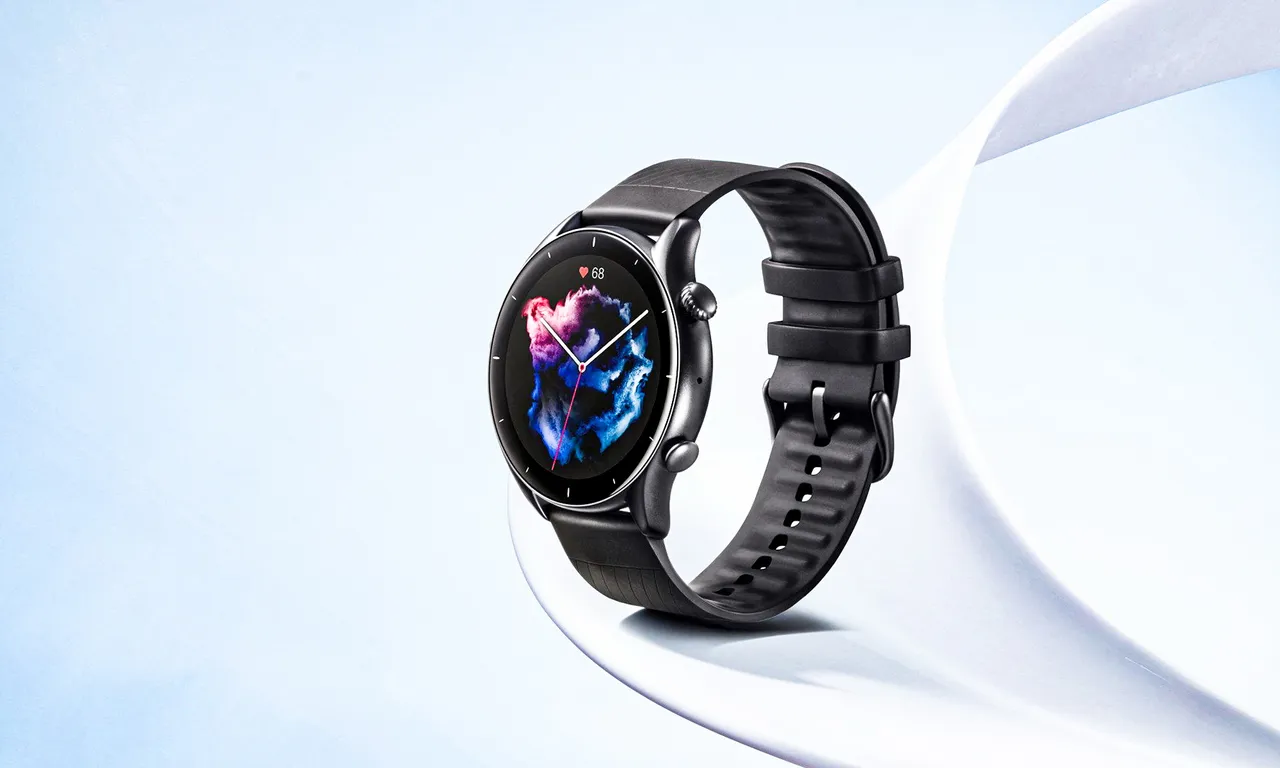 Now, the GTR 3 is the successor to GTR 2 and honestly was not well received by the audiences and reviewers. It weighed well on the spec sheet but could not attain much popularity due to the strong existing rivals, even after being affordable. Well, keeping the GTR 2 in consideration, let us see how much better have Amazfit made the GTR 3 and how does it stack against its rivals. First, we speak about the looks (read design) and learn how it appears when around the wrist.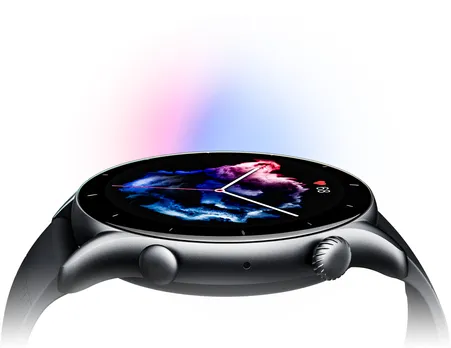 The GTR 3, at first glance, looks reminiscent of an actual wristwatch. Convenient to carry weighing around 32 grams without the strap, the GTR 3 features an aluminium body. The straps may disappoint a few, due to their poor and sweaty rubber finish. But, surprisingly it shouldn't be a concern, as it gets a cylindrical 22mm regular wristwatch mechanism. And hunting for a perfect strap won't be a problem anymore. The traditional circular dial engulfs a perfect intuitive touchscreen, with an OLED display giving you all the information bold and clear. The touchscreen runs smoothly without lag, and accessing notifications isn't a hassle anymore. However, one may find the bezels on the circular dial a little outdated, but since looks are subjective these touches might appeal to those looking for a modern smartwatch in a retro avatar. 
Yes, the GTR 3 boasts most of the smartwatch features like its rivals, skipping a few. And, you would just love it while keeping a track of your routine activities. Paired easily to a smartphone using the Zepp app, the GTR 3 works seamlessly with your android and iPhones. Certain features may not work well with iOS but it is just a matter of time since the software updates are regular. Also, the Zepp app displays all your compiled data in one place which makes it convenient and hassle-free to access. Under, the Zepp app you get a total of three tabs – the Homepage, Health and Profile. All of the three tabs have you covered and help you incorporate changes as per your requirement, get all your health and fitness data at once and customise a lot of options as per individual choice. Speaking of which, these all require a lot of battery support, and indeed the GTR 3 has one of the best.

Powering the GTR 3 is a 450mAh battery. Claimed to last for 21 days with typical usage and surprised me with its backup. With my routine and rigorous usage, I could see the battery last for more than 21 days and when out of power, I could see things back to normal with a 60-minute charge. Needles, to say the charging times and battery life do make the GTR 3 an ace player for now in the affordable smartwatch segment.
That said, should you buy one? Honestly, if you are trying to get a smartwatch, at an affordable price then the Amazfit GTR 3 is a great pick. Not, only does it offer you a slew of features at a sticker price of Rs 13,999 but also bypasses the traditional square shape. And, mind you it feels light, feature-heavy and elegant when worn around the wrist without emptying your pocket.