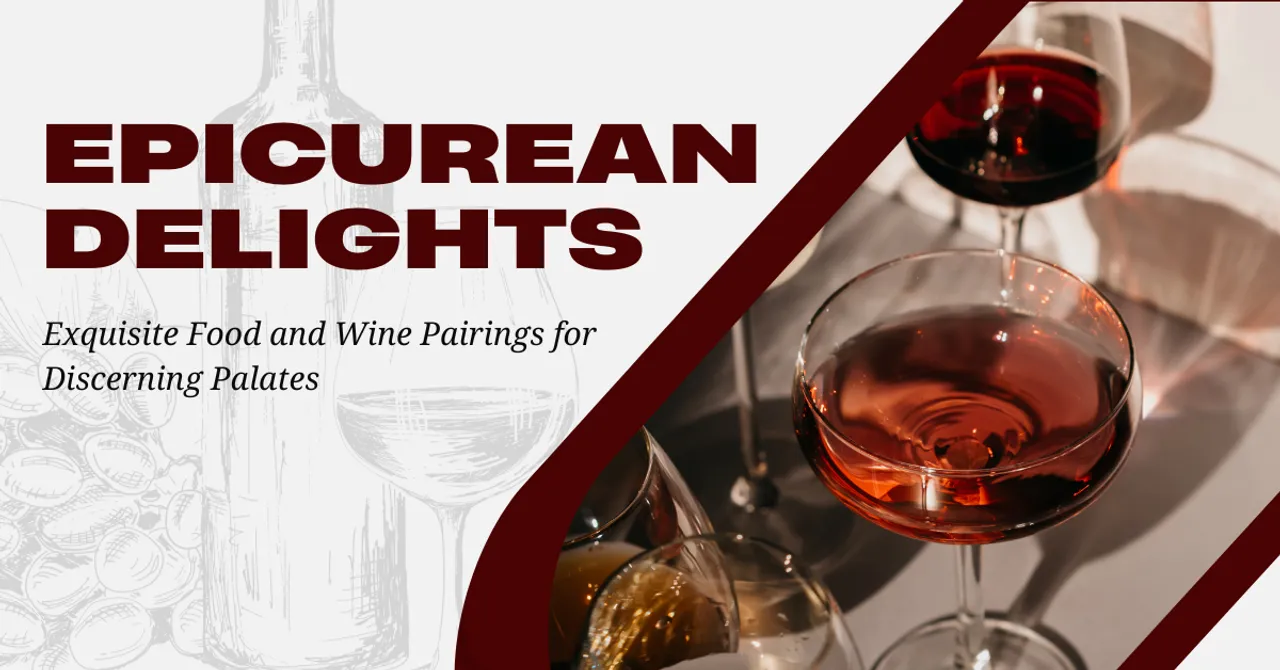 In the world of culinary indulgence, the harmonious symphony of flavours that dance on the palate is a paramount experience for those with a refined taste. At the heart of this culinary exploration lies the art of food and wine pairing, an intricate blend of science and sensory perception. Within this guide, we will delve into the captivating realm of epicurean delights, unveiling a tapestry of exquisite food and wine pairings tailored for the most discerning of palates.
1. Seared Foie Gras with Sauternes
Dish: Seared foie gras served with a delicate pear and saffron reduction, garnished with edible gold leaf.
Wine: Château d'Yquem, Sauternes, 2017
Tasting Notes: This opulent Sauternes offers rich, honeyed notes with hints of apricot and citrus, providing a luscious complement to the creamy foie gras.
2. Truffle Risotto with Barolo
Dish: Creamy Carnaroli risotto infused with black truffles and finished with a drizzle of truffle oil.
Wine: Giacomo Conterno Monfortino, Barolo Reserve DOCG, 2015
Tasting Notes: A complex Barolo with notes of dark cherry, truffle, and intense spice. Its velvety texture and robust flavors beautifully enhance the earthy richness of the truffle risotto.
3. Grilled Lobster with Chardonnay
Dish: Butter-poached lobster tail served with a saffron-infused Chardonnay beurre blanc, accompanied by a cauliflower purée.
Wine: Domaine Leflaive Les Combettes, Puligny-Montrachet Premier Cru, 2018
Tasting Notes: This exceptional white Burgundy offers a harmonious blend of orchard fruit, minerality, and a touch of hazelnut. Its crisp acidity complements the succulent lobster and creamy sauce.
4. Wagyu Steak with Bordeaux
Dish: A5-grade Japanese Wagyu steak, seared to perfection, served with a bordelaise sauce and truffled pommes purée.
Wine: Château Margaux, Bordeaux, 2009
Tasting Notes: This delightful Bordeaux boasts velvety tannins, luscious black fruit, and subtle floral nuances. Its refined structure enhances the richness of the Wagyu, while the sauce brings out the wine's complex flavours.
5. Dark Chocolate Fondant with Port
Dish: Warm dark chocolate fondant with a molten centre, paired with a red fruit compote and a scoop of Tahitian vanilla bean ice cream.
Wine: Quinta do Noval Nacional Vintage Port, Portugal, 2011
Tasting Notes: This vintage Port offers an array of black fruit, chocolate, and spice aromas. Its opulent sweetness and velvety texture create a sumptuous contrast to the bittersweet chocolate fondant.
Beyond the technical intricacies of pairing, the true essence of this gastronomic journey lies in the creation of unforgettable moments. It is the art of bringing people together, of fostering connections over shared experiences and shared flavours. Indulge in the enchantment of flavors, savor the intricacies of the perfect pairing, and immerse yourself in the artistry of epicurean delights. Elevate your dining experience to new heights, and toast to your gastronomic delight.