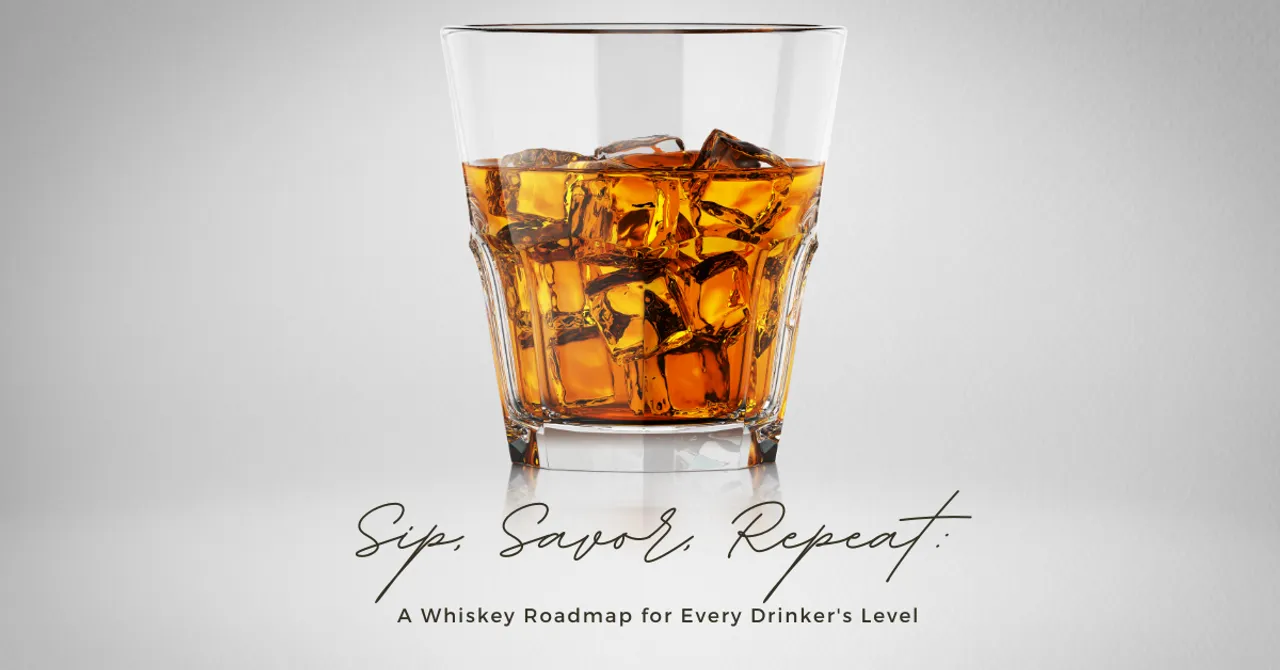 Whiskey is the drink of choice for many refined palates across the world. For those that appreciate the finer things in life, it is not just about the alcohol content; it's about the entire experience, embarking on a journey with each sip. Whether you're a seasoned whiskey enthusiast or just beginning to explore the complex and exciting world of whiskey, there's a flavour out there to satisfy every level of drinker.
From newcomers seeking a gentle introduction to the world of whiskey to seasoned aficionados in search of the rarest and most complex expressions, this guide will help you navigate the diverse and enticing taste profiles, ensuring that your next dram is nothing short of extraordinary. So, whether you're a novice or a seasoned sipper, fasten your seatbelt as we embark on a journey to discover the perfect whiskey for every level of whiskey drinker.
For Starting Out Your Whiskey Journey
If you're just getting started when it comes to exploring your choice in whiskey, it is a good idea to pick a crowd pleaser, with a subtle flavour to slowly learn how to appreciate this fine drink. The Macallan Double Cask 12 Years Old is a beginner-friendly scotch whiskey known for its balanced flavours, with a smooth and slightly sweet taste profile with notes of dried fruits, vanilla, and oak.
For a punchier American bourbon, try the Jack Daniel's Single Barrel Select, with a rich, caramel and vanilla, with an herbal undertone of clove for a well-rounded flavour profile. This whiskey offers a kick of spice for the finish, with notes of oak, for the more adventurous beginner, and those who prefer a zestier flavour.
For Those with Developed Palates
If you have spent a while discerning the tastes and aromas of whiskey, and are looking for more complex and challenging flavours, there are a couple of choices to try. The Glenfiddich 21-Year-Old Reserva is a luxurious scotch whiskey with a unique twist of rum cask finishing. With a tantalizing nose of honey, milky coffee, and notes of fruit, the sweet and rich caramel taste is balanced by subtle oaky notes.
Another choice would be the classic Johnnie Walker Blue Label Blended Scotch Whisky, a well-loved blended Scotch whiskey with a rich and smoky profile, full of complex flavours. The mellow nose with hints of nuttiness gives way to a velvety taste, exploding with honey, hazelnuts, and sherry and rose petals. With a long and satisfying finish, as honeyed sweetness gives way to a tinge of spice, this blend is one of the finest choices among Johnnie Walker blends.
For the Whiskey Connoisseurs
If you're truly all about whiskey, then you appreciate the entire experience surrounding it. For the most indulgent and refined experiences, only the finest will do. The Pappy Van Winkle's 20 Year Family Reserve is an excellent choice, as the number 1 rated Bourbon Whiskey in the world. Rated 99 out of 100 by the World Spirits Championship, the whiskey is full of character, a rich and velvety palate with notes of caramel, vanilla, and oak. Notes of citrus zest give way to a long and elegant finish, completing the mesmerizing journey.
Another option is the Convalmore 1977 36 Year Old, a single malt scotch with a history as rich as its flavour. Known for its complexity and depth of flavours, it often exhibits notes of oak, vanilla, dried fruits, with a subtle smokiness that enhances the overall warmth of the whiskey. The aromatic and smoky finish provides a well-balanced and sophisticated drinking experience.