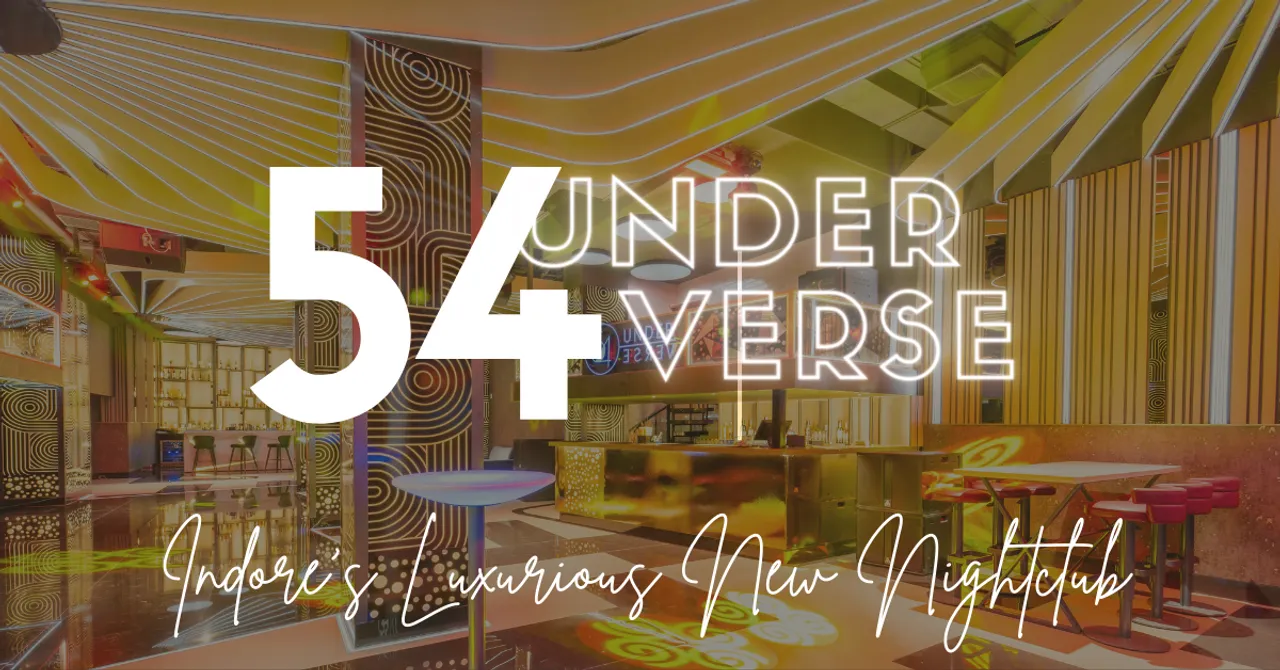 Indore, the bustling city in the heart of Madhya Pradesh, is about to witness a nightlife transformation like never before. Sayaji Hotels, known for their commitment to luxurious experiences, is all set to unveil their newest gem: "54 Under Verse" - a premium nightclub that promises to redefine the city's nightlife scene. In an exclusive interview, we spoke with Rakshit Sharma, Vice President of Operations, People and Revenue at Sayaji Hotels, the driving force behind this venture. In this interview, he shares insights on the elements that will make 54 Under Verse a true haven for luxury nightlife enthusiasts.
A Legacy of Luxury
When it comes to crafting a luxurious hospitality experience, Sayaji Hotels believes in going beyond the ordinary. According to Mr. Sharma, "A great product backed up with service from the heart is what it takes to create a luxury experience, which is personalized in nature."
Sayaji Hotels is a brand that prides itself on creating experiences that truly resonate with their audiences, addressing every touchpoint in the customer's journey with care and attention to detail. "Sayaji has always had a legacy of creating something unique and giving back to the society and hence we call ourselves a lifestyle hotel chain," he adds, addressing how the company approaches luxury experiences.
The Concept Behind 54 Under Verse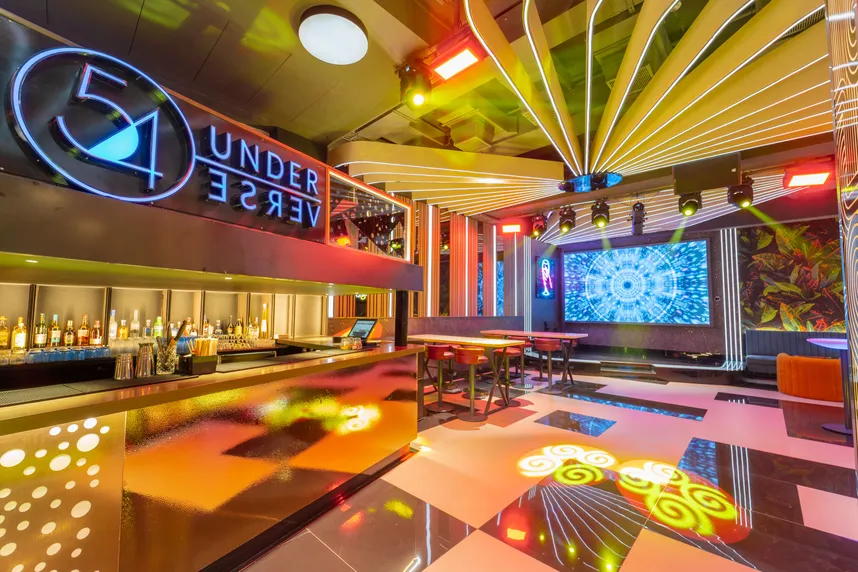 54 Under Verse is set to fill a void in the city's entertainment landscape. "Indore, as a city, does not boast many nightclubs," Mr. Sharma stated. Unlike lounges that occasionally host music events, 54 Under Verse is poised to become the city's first true-blue nightlife destination. "We want to bring in the first nightlife destination for city of Indore," he added, as the city welcomes diverse populations from all over the country.
The name of the club is also inspired by the idea of a "parallel universe," capturing the essence of creating an atmosphere that will transform the idea of a nightlife experience. Located within a five-star deluxe hotel, safety, especially for female patrons, takes priority. This commitment to safety adds an extra layer of luxury to the overall experience, allowing guests to enjoy their night without concerns.
Balancing Fun and Elegance
The fusion of luxury and nightlife isn't just about swanky interiors and VIP treatment. It's also about the ambiance, the music, and the experiences that patrons can savour. Sayaji Hotels understands this perfectly.
"Great music, great ambiance, ample space, luxury lounges, and brilliant artists are the elements that will set 54 Under Verse apart," Mr. Sharma explains. The nightclub aims to bring in top-tier talent, promising to host renowned artists regularly. This ensures that each night at 54 Under Verse is a unique, star-studded affair.
Personalized Delights
At the heart of 54 Under Verse's appeal is its commitment to personalized experiences. From curated dining offerings designed to appeal to the younger crowd to signature cocktails that reflect the club's theme of the "Under Verse" or parallel universe, every detail is carefully crafted to delight guests.
But personalization goes beyond the menu; it's embedded in the culture. Sayaji Hotels prides itself on its team members, who are the lifeblood of the organization. "Our team members are at the heart of Sayaji," the representative emphasized. They bring the ethos of 'guests first' to life, ensuring that every visit is a memorable one.
The Grand Unveiling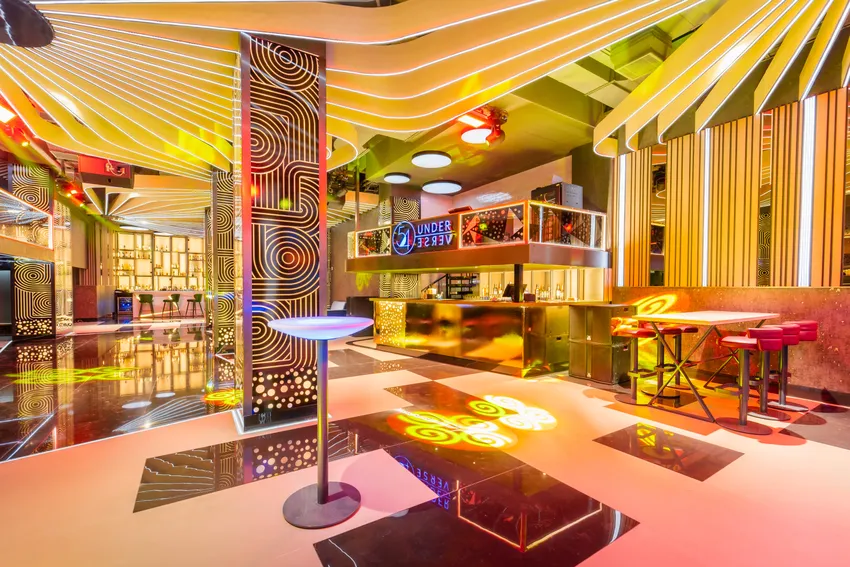 The wait for 54 Under Verse is finally over. The nightclub has opened its doors and is welcoming patrons from all over Indore, promising unparalleled entertainment. In a city known for its diverse culture and vibrant spirit, 54 Under Verse promises to be more than just a nightclub; it's a testament to Indore's evolving nightlife scene.
With luxury and nightlife intertwining seamlessly, this new hotspot is poised to become the city's ultimate destination for those seeking the perfect blend of sophistication and revelry. Sayaji Hotels invites you to step into the "Under Verse" and experience nightlife in a way you've never imagined.