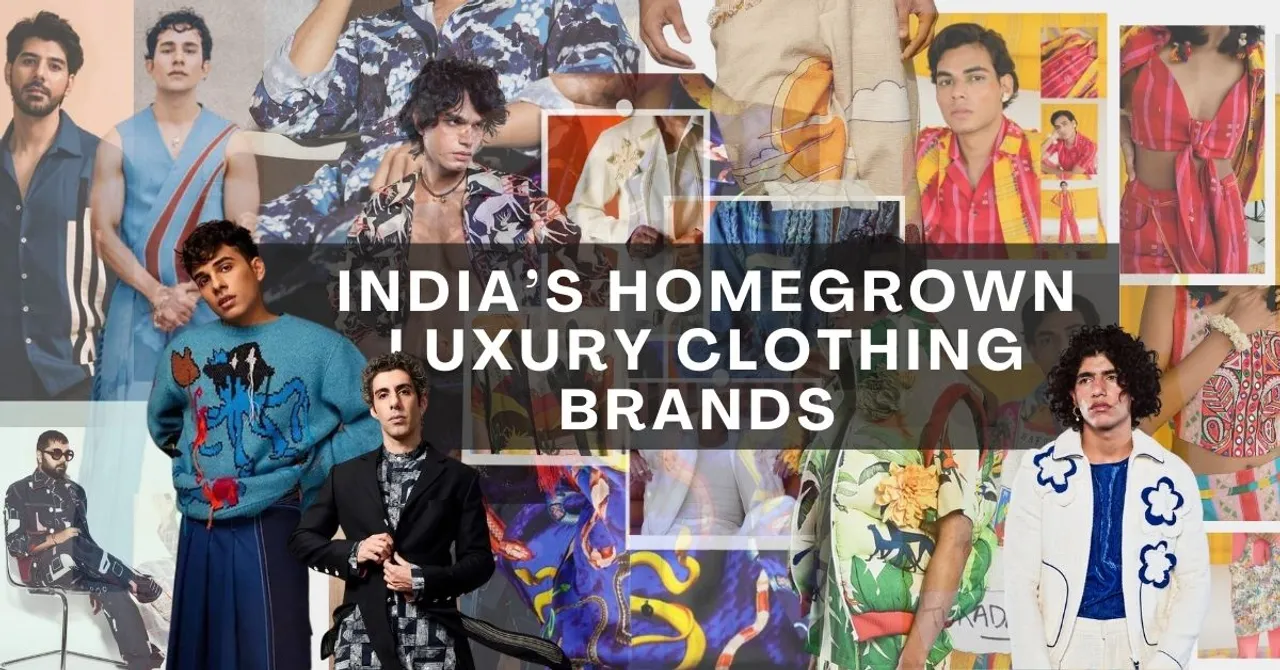 The melting pot of cultures, India has always been a kaleidoscope of diversity and creativity. Over the years, the Indian fashion industry has witnessed a dramatic transformation, evolving from traditional attire to contemporary and luxurious clothing, which given rise to a new wave of emerging luxury clothing brands that are marrying traditional attire with global aesthetics. In this article, we shed light on India's upcoming luxury clothing brands that are poised to take the fashion world by storm.
1. Lineoutline
Lineoutline offers a captivating fusion of clean, tailored aesthetics combined with the comfort and functionality that an active lifestyle craves. The clothes embody the idea of statement through fashion, created for those who are looking for outfits that speak as boldly as they do. Collaborating closely with local craftsmen and tailors, the brand looks towards preserving the heritage of local craftsmen and empowering them to enhance their skills while bringing their craft to the masses. Lineoutline's daring exploration of the interplay between form and function results in intricate yet minimalistic outfits, all the while maintaining a commitment to wearability. Crafted with meticulous attention to detail, using a rich array of fabrics and construction techniques, Lineoutline's aesthetic exudes a classy yet approachable allure that truly sets it apart.
2. RAFU'D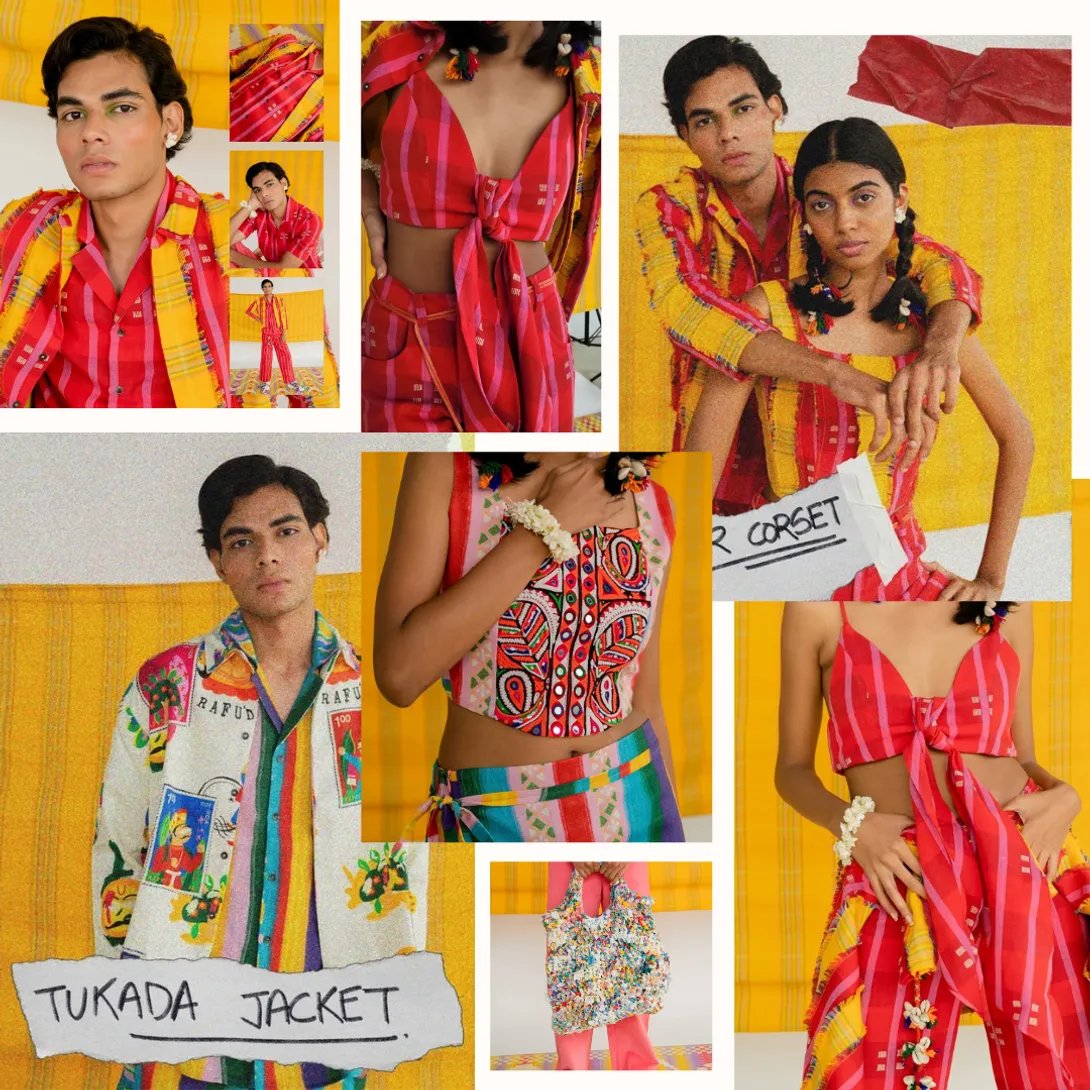 At the heart of RAFU'D is a rich and personalized approach that artfully intertwines sustainability and fashion. This brand's essence lies in showcasing India's narrative textiles, infusing each creation with folklore-rich art forms. RAFU'D treasures the timeless allure of textiles as storytellers, delivering a contemporary and whimsical twist with every item in their collections. But elegance and sophistication aren't the brand's sole virtues; it's a conscious crusader. Collaborating with fair trade organizations and employing biodegradable or recycled fabric, the label is committed to making fashion sustainable. For the conscious consumer, RAFU'D provides a narrative, a statement, and a green choice that elevates both fashion and ethics.
3. Triune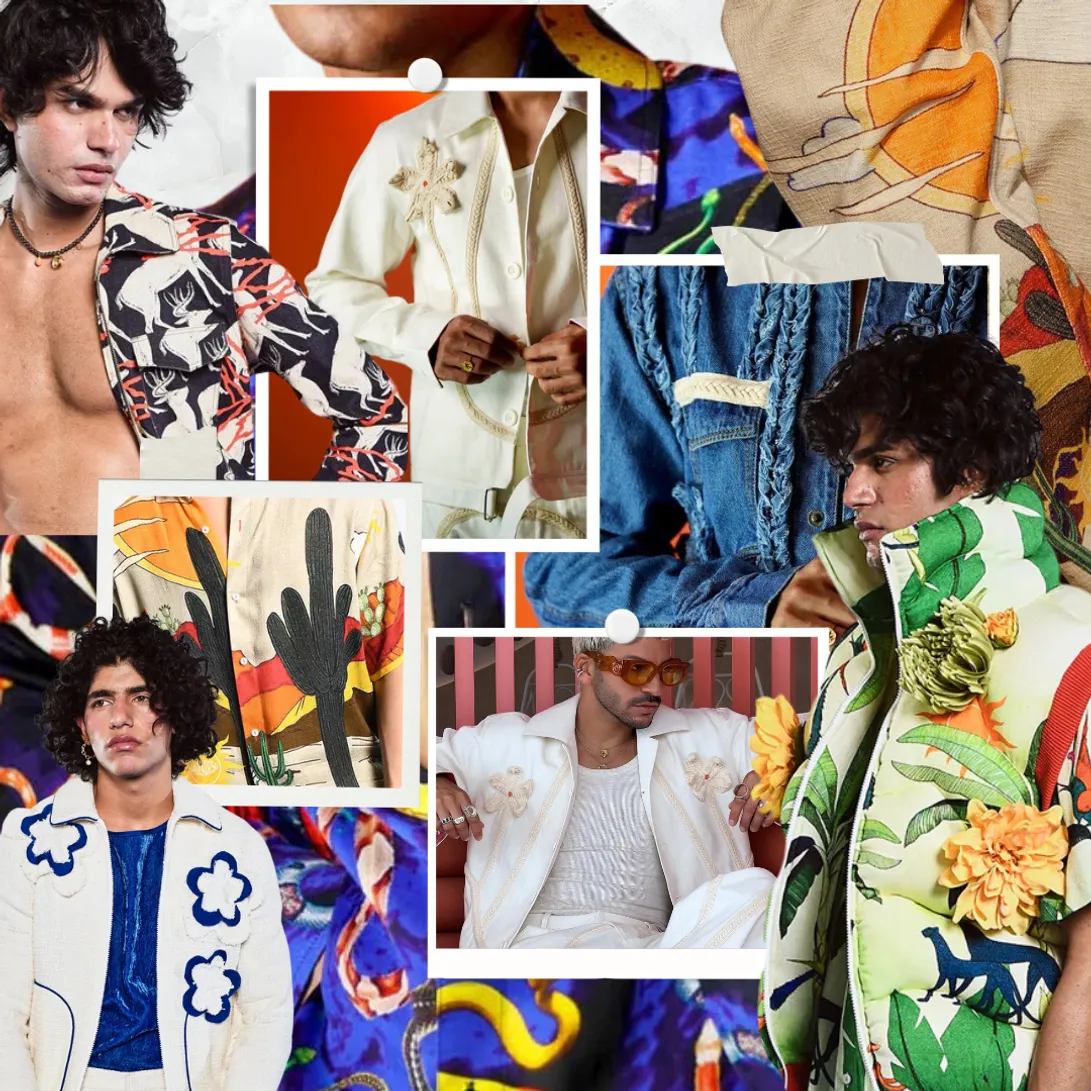 Step into the vibrant world of Triune, and you will find outfits that celebrate bold self-expression. This brand is a symphony of colours, happiness, and nostalgia, crafting fashion that resonates with the spirit of vacation, adventure, and everything in between. The label is your passport to a world of style, embodied by the timeless yet unapologetically fun colour and silhouettes. At the heart of Triune is the belief that fashion is a language of liberation, where nostalgia meets the modern traveller's aesthetics, allowing each piece to speak for itself. It proudly celebrates diversity, inspiring love and self-expression in all its forms. From head to toe, the label's designs are a vibrant celebration of individuality, with hand-tailored, locally sourced, and breathable pieces that are a testament to exceptional craftsmanship.
As these emerging luxury clothing brands continue to make their mark, the future of Indian luxury fashion looks promising. With a focus on innovation, sustainability, and a deep-rooted connection to their cultural heritage, these brands are set to redefine the very essence of luxury. India's upcoming luxury clothing brands are not just about clothing; they represent a fusion of tradition and modernity, craftsmanship and innovation. With a focus on the future while keeping an eye on the past, these brands are worth looking out for the next time you're looking to add to your wardrobe.