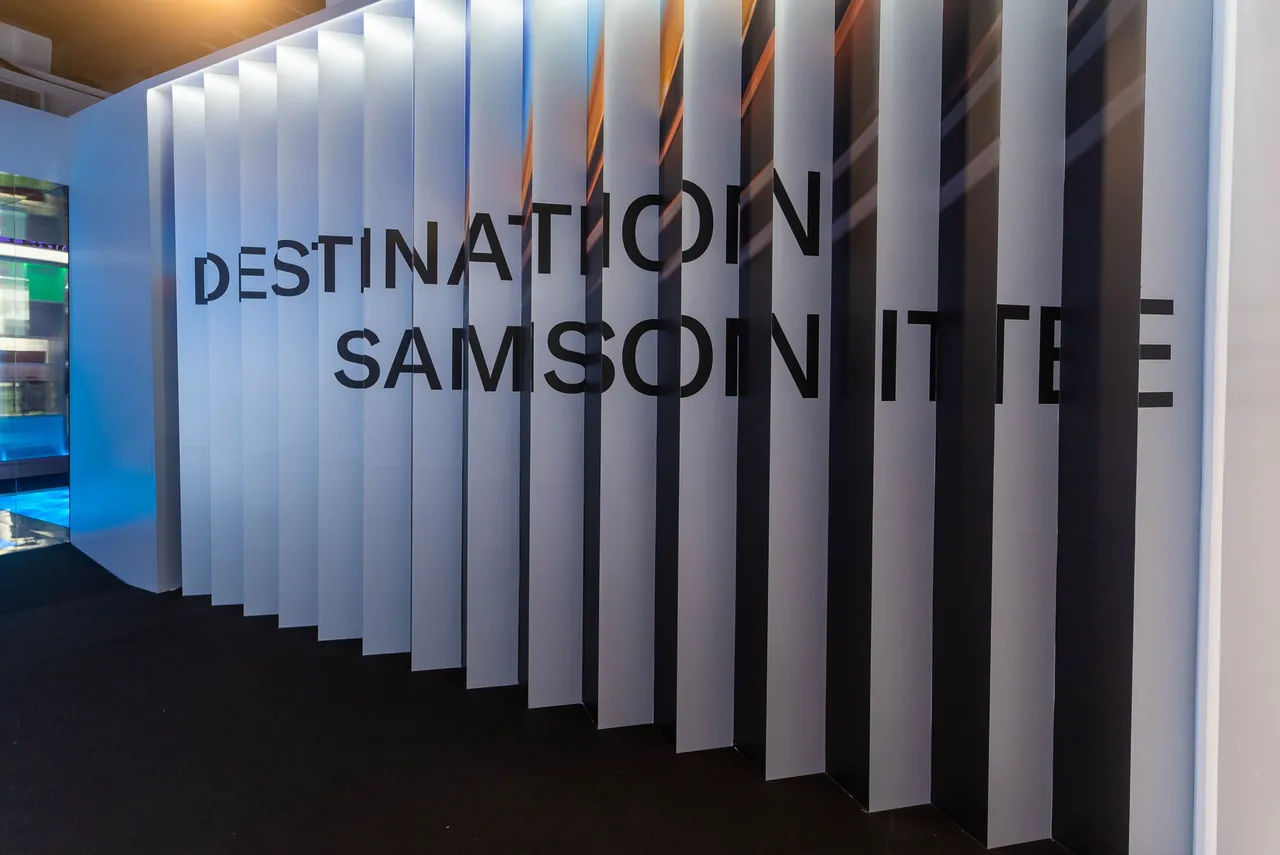 There are few brands as ubiquitous in the world of luggage as Samsonite. The brand boasts an extensive range of travel, business, casual, kids, and personal accessory products, helping travellers explore the world with lighter and stronger companions. To commemorate its rich history, Samsonite recently unveiled its "Destination Samsonite: Voyage Through Time" exhibition. The event, held in the vibrant city of Singapore, served as a testament to the brand's unwavering commitment to quality, innovation, and style.
A Grand Celebration of Legacy and Innovation
At the grand launch event, esteemed guests including the likes of Mr. Kyle Francis Gendreau, the Executive Director and Chief Executive Officer of Samsonite International S.A., and distinguished regional celebrities like Samsonite Korea Ambassador Lee Dong Wook and Samsonite India's luxury influencer, Rizwan Bachav, graced the occasion. Not to mention the presence of renowned travel influencers Savi and Vid from Bruised Passports, and Samsonite Hong Kong Ambassador Jeffrey Ngai, who added a touch of glamour to the event.
Fusing Fashion with Functionality
With a global presence in over 130 countries, Samsonite has consistently harmonized fashion and functionality, catering to the needs of modern travellers. The exhibition, "Destination Samsonite," served as a captivating narrative of travel, tracing the brand's evolution from its humble beginnings in the 1930s to its latest cutting-edge travel solutions such as C-Lite, Proxis, and Evoa. The showcase was an immersive experience that beautifully encapsulated Samsonite's journey of transformation and growth.
A Glimpse Into the Past
The exhibition paid tribute to Samsonite's rich heritage, featuring iconic products from its historical archives, providing a glimpse into the brand's transformation from a traditional luggage manufacturer to a trailblazer in innovative smart travel solutions. Visitors were treated to a nostalgic journey through time, with a captivating display of archive pieces dating back to the 1930s, illustrating the brand's evolution into a pioneer of travel technology.
Emphasizing Quality and Sustainability
Emphasizing its commitment to quality, the exhibition showcased three thematic installations, focusing on the core attributes of Samsonite's products: lightness, durability, and the integration of recycled materials. Interactive exhibits allowed visitors to engage first-hand with these distinctive qualities, highlighting the brand's dedication to creating products that are not only stylish but also sustainable and enduring.
Paving the Way for the Future
In line with its forward-thinking approach, Samsonite introduced three ground-breaking releases at the exhibition: Evoa Z, SBL Major-Lite, and New Streamlite. Each of these offerings embodies the brand's signature blend of quality, style, and innovation, promising to revolutionize the travel experience for generations to come.
A Call to Adventure
Subrata Dutta, President of the APAC and Middle East at Samsonite, extended a warm invitation to travellers, encouraging them to embark on this extraordinary journey at "Destination Samsonite." He highlighted how the exhibition serves as a meeting point between heritage and contemporary design, where style seamlessly intertwines with functionality, redefining the essence of travel.
Kim HeeJeong, Senior Director for Marketing and Brand Strategy at Samsonite Asia, echoed this sentiment, emphasizing the brand's philosophy of crafting unforgettable memories and meaningful experiences that accompany travellers on their enriching journeys.
As "Destination Samsonite" sets sail in Singapore, it encapsulates the essence of the brand's enduring legacy, promising to pave the way for an exciting future where the art of travel seamlessly intertwines with the art of storytelling and unforgettable experiences. With the past of luxury luggage entwined with the history of Samsonite, and the brand paving its way into the future of travel, there's still much more to look forward (and back) to when it comes to Samsonite.