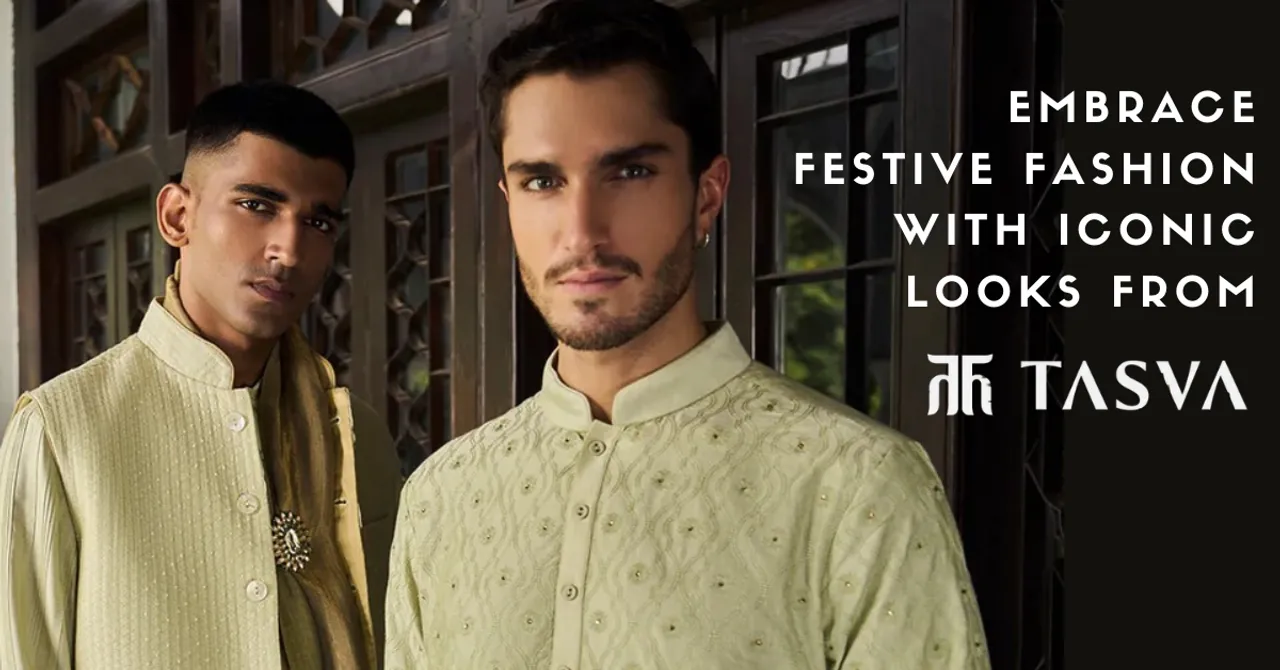 It's the time of the year when celebrations and festivities are upon us, and with it comes the chance to show off the elegant ethnic looks from your wardrobe. Finding the right outfits to embody the festive spirit is now easier, thanks to Tasva's exquisite collection of iconic festive fashion. Showcasing its newest collection at the Lakmé Fashion Week, the brand offered a quintessentially Indian look tailored to modern tastes. Join us as we explore the brand's design philosophy and how it translates to the classy style it offers.
The Essence of Tasva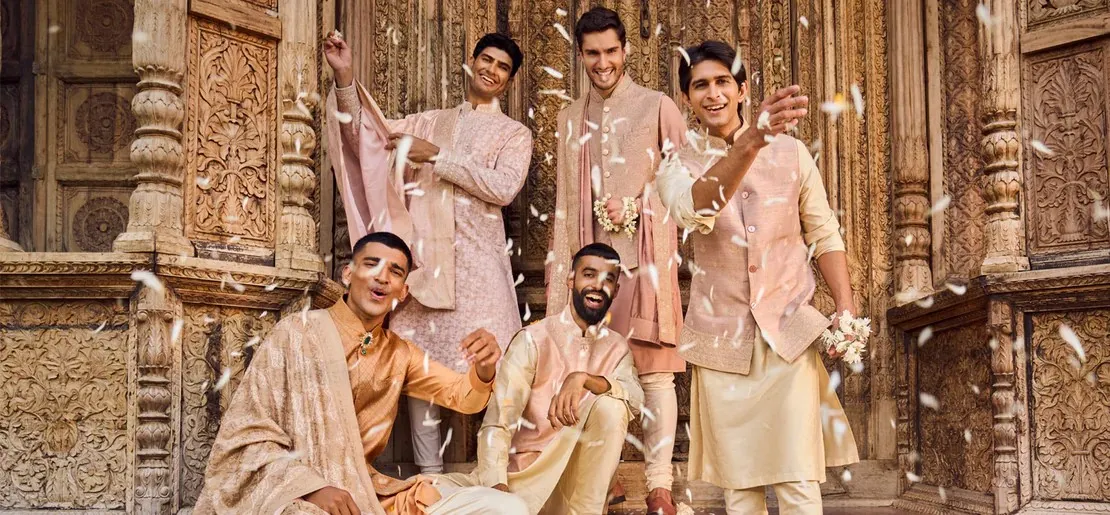 Tasva is an Indian ethic menswear brand, creating a wardrobe where ethnicity meets modern finesse. Crafted with a vision to redefine the narrative of Indian menswear, Tasva, a brainchild of the collaboration between Tarun Tahiliani and Aditya Birla Fashion and Retail Ltd, stands as a testament to the rich tapestry of Indian heritage woven into contemporary designs. From the regal Sherwanis to the intricately designed Bundis and Indo-western ensembles, each piece at Tasva exudes a timeless charm that seamlessly blends tradition with modern aesthetics. Experience the finesse of Indian craftsmanship, tailored to match the vibrant spirit of the modern Indian man.
The Newest Collection: India Global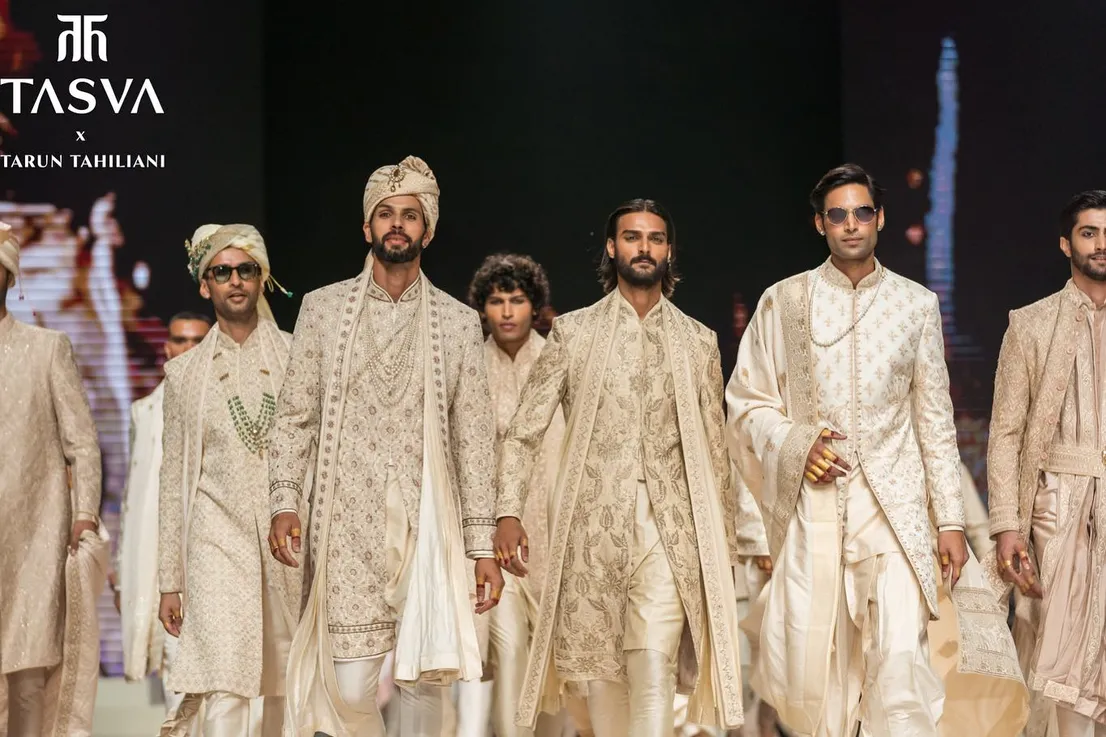 Tarun Tahiliani's newest collection is a testament to the fusion of heritage and contemporary allure, encapsulating the essence of India's diverse cultural tapestry. Drawing inspiration from the resplendent architectural marvels that adorn the Indian landscape, the collection boasts intricate motifs reminiscent of ancient palaces, temples, and forts. These architectural influences intertwine seamlessly with delicate floral patterns, evoking the vibrant colours and fragrant blossoms that adorn India's verdant gardens. Each piece is a work of art, meticulously crafted to embody the rich tapestry of India's flora and fauna, from the majestic peacock to the graceful lotus, symbolizing the country's deep-rooted cultural symbolism.
Every ensemble within the collection is a testament to the designer's commitment to amalgamating traditional opulence with contemporary sensibilities. The garments exude an aura of luxurious comfort, reflecting the ethos of India's rich heritage while seamlessly blending it with a modern, cosmopolitan aesthetic. The intricate craftsmanship and attention to detail in each garment reflect a dedication to preserving India's timeless artistic traditions while also presenting them in a fresh, global context. Tahiliani's collection is not just a celebration of India's cultural opulence but a testament to the country's continued influence on the global fashion landscape, inviting the world to embrace the harmonious fusion of beauty, tradition, and modernity.
Conclusion
In the tapestry of festive fashion, Tasva emerges as a luminous thread, weaving tales of opulence, grace, and artistic brilliance. Embrace the Tasva experience to embark on a sartorial journey that transcends boundaries and resonates with the very essence of celebration. Elevate your festive wardrobe with Tasva's iconic looks, each embodying a narrative of tradition, innovation, and sheer elegance.