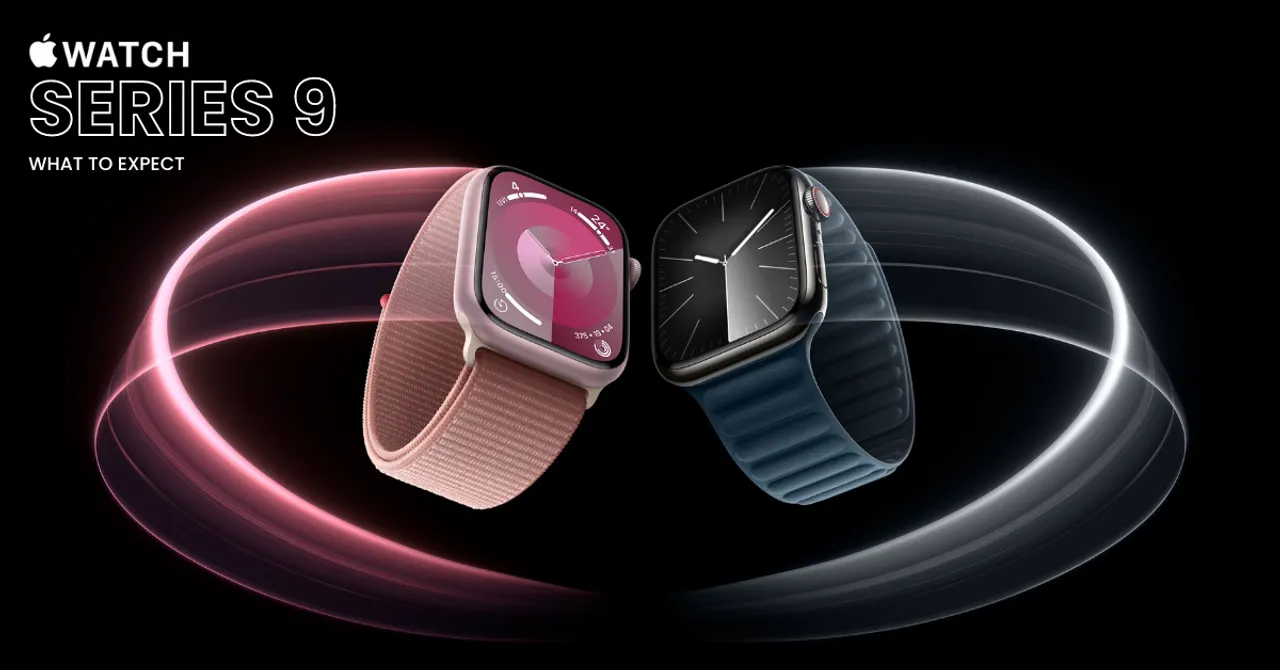 When it comes to blending cutting-edge technology seamlessly with elegant design, Apple has always been at the forefront. With each iteration, the Apple Watch series has consistently raised the bar, pushing the boundaries of what's possible in the world of wearable technology, and the recently-launched Apple Watch Series 9 is no exception. This latest addition to the Apple Watch family not only exemplifies the brand's commitment to innovation but also introduced features that may very well shape the future of smartwatches.
The Specs
Display: Always-On Retina LTPO OLED display with up to 2000 nits brightness
Case Size: 45mm or 41mm
Case Material: Aluminium or stainless steel
Processor: S9 SiP with 64-bit dual-core processor and 4-core Neural Engine
Storage: 64GB
Sensors: Blood oxygen sensor, electrical heart sensor, third-generation optical heart sensor, accelerometer, gyroscope, compass, and altimeter
Features: GPS, Cellular (optional), Wi-Fi, Bluetooth, NFC, and water resistance up to 50 meters
The Shiny New Features
Temperature sensing
Double tap gesture
Faster S9 SiP
Brighter display
Unveiling the Exquisite Design and Build
The Apple Watch Series 9 boasts a stunning and refined design that seamlessly combines form and functionality. With a sleek and ergonomic build, it comfortably wraps around your wrist, making it an ideal companion for both your active lifestyle and your professional endeavours. Whether you opt for the classic stainless steel or the sporty aluminium finish, the Series 9 offers a design that effortlessly blends into any style or occasion. For the more environmentally conscious, Apple also offers case and strap combinations that are carbon neutral, so you can be eco-friendly in style.
Cutting-Edge Features Redefining the User Experience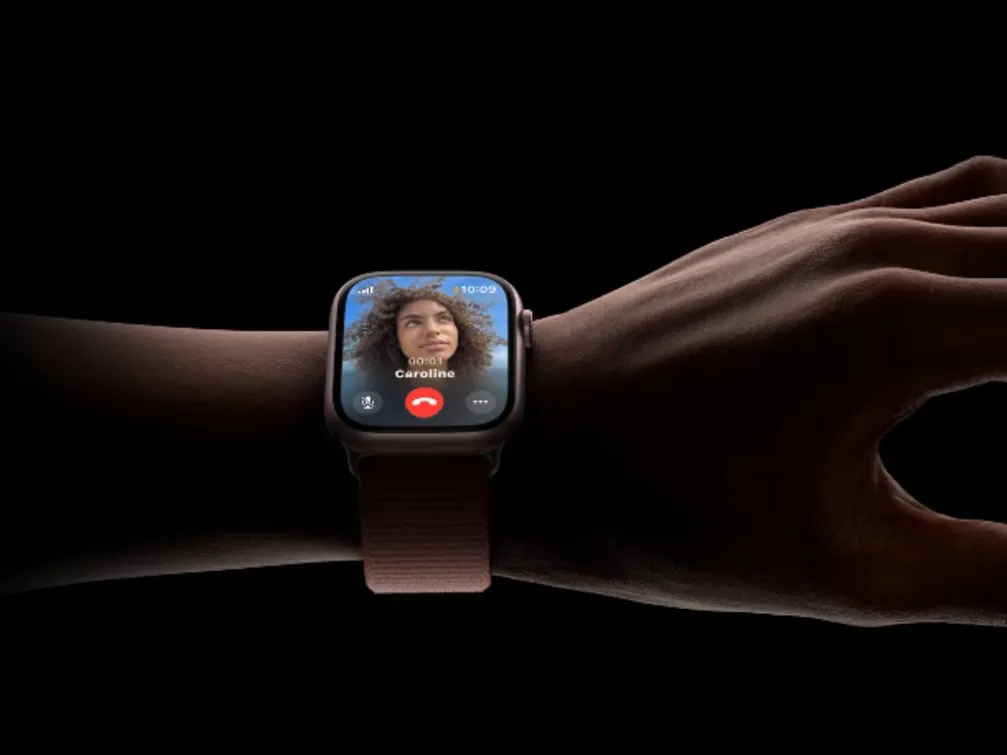 Equipped with the latest technological advancements, the Apple Watch Series 9 is a powerhouse of innovation. The integration of state-of-the-art health sensors, including advanced heart rate monitoring and blood oxygen level tracking, ensures that you can keep a close eye on your well-being effortlessly. Additionally, Apple is taking steps towards helping people keep a track of their mental as well as physical wellbeing, with the State of Mind feature. With this, users can set the watch to ping them once or multiple times a day, and record how they are feeling.
Seamless Integration with the Apple Ecosystem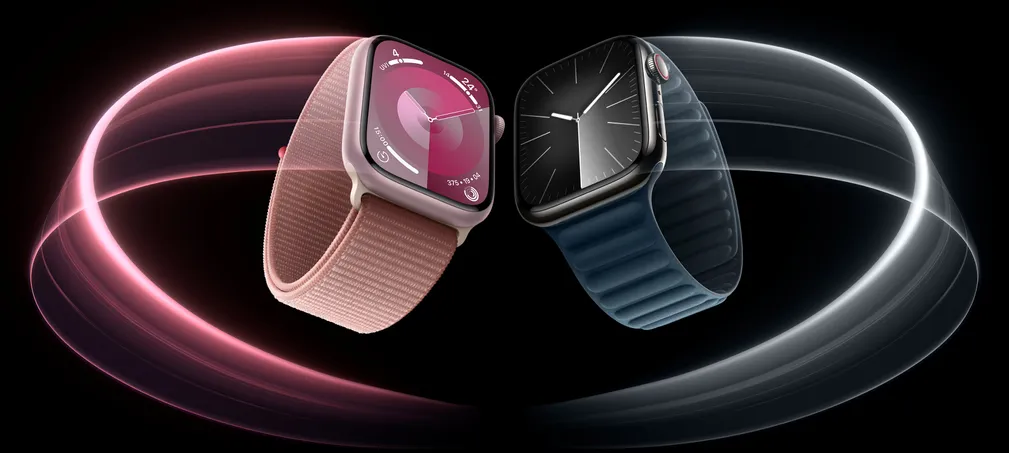 The Apple Watch Series 9 features seamless integration with the Apple ecosystem, which is as expected from the brand at this point. From synchronization with your iPhone to the effortless connectivity with other Apple devices, this smartwatch offers a holistic user experience. In particular, the updates to the Series 9 have noticeably improved the "Find my iPhone" feature, letting you accurately pinpoint your iPhone in case it slipped through the sofa cushions.
Enhanced Performance and Extended Battery Life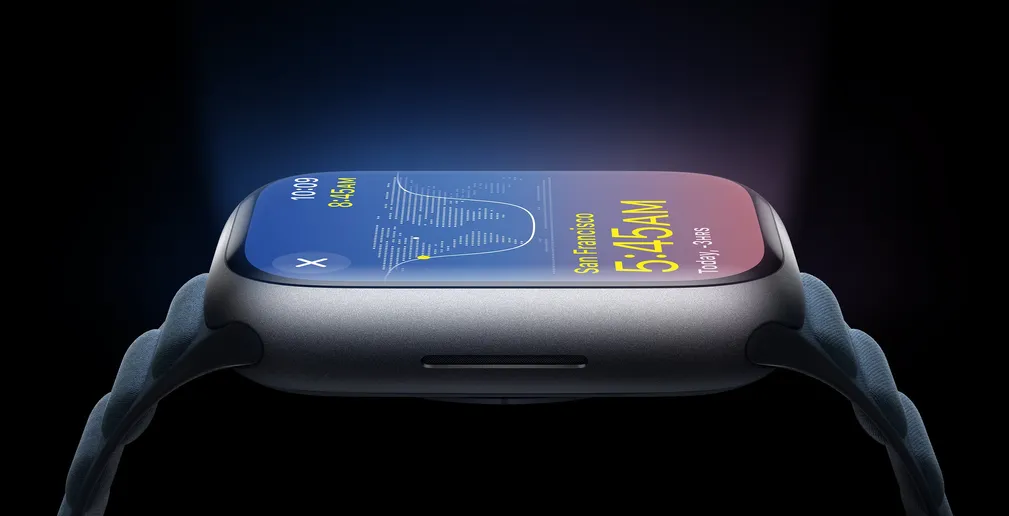 In line with the brand's commitment to providing a superior user experience, the Apple Watch Series 9 delivers enhanced performance and an extended battery life. Powered by the latest-generation chipset, this device ensures smooth and seamless operation, with Siri processing basic requests on the watch itself to skip the long waits. Moreover, the optimized battery life ensures that the Series 9 can keep up with your dynamic lifestyle, providing extended usage without compromising on performance.
The Verdict
In conclusion, the Apple Watch Series 9 stands as a testament to Apple's unwavering commitment to innovation and excellence. With its impeccable design, cutting-edge features, seamless integration, enhanced performance, and extensive customization options, this smartwatch is poised to redefine the landscape of wearable technology. Whether you're a tech enthusiast, a fitness aficionado, or a fashion-conscious individual, the Series 9 is designed to cater to your every need, elevating your everyday experience to new heights.
*All images belong to Apple Inc.