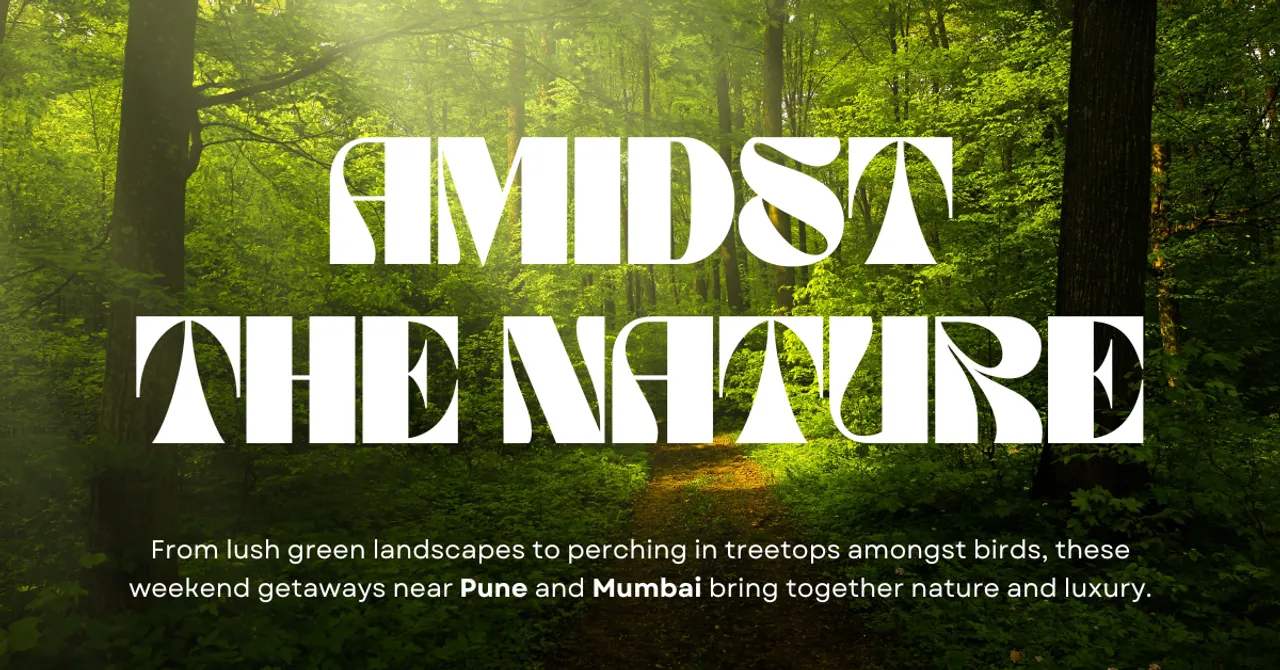 If you're making plans for this weekend, take the opportunity to unwind from the city life. We're listing some weekend retreats in the lap of luxury and surrounded by nature. Whether it's a charming cabin nestled amidst towering trees or a luxurious spa resort overlooking pristine lakes, these escapes promise rejuvenation for both body and soul. So, if you're looking for a break that combines relaxation with the beauty of the great outdoors, you're in the right place.
Oxford Golf Resort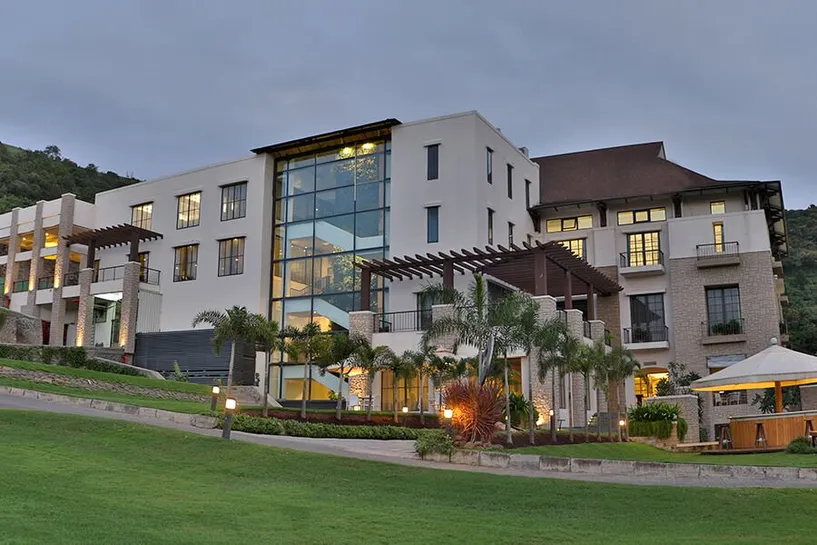 Nestled within the tranquil beauty of Bavdhan, the enchanting Oxford Golf Resort invites you to immerse yourself in the embrace of nature's wonders. Just 8.1 miles from the vibrant heart of Pune, this oasis offers sumptuous accommodations, each adorned with a private balcony that looks towards breath-taking mountain vistas.
Distinguished as one of India's foremost Golf & Nature Retreats, it proudly boasts Pune's exclusive 18-hole private golf course, a revered Golf Academy, an all-suite hotel, and an array of leisurely sports facilities, all set amidst 136 acres of pristine wilderness.
Inside your suite, custom-crafted furnishings blend seamlessly with handpicked marble floors, creating an ambiance of opulent cosiness. The spacious en-suite bedrooms open up to unparalleled views of the sprawling golf estate, inviting the great outdoors into your living space. Here, you can bask in expansive views while surrounded by an array of luxurious amenities.
Canary Islands Resort & Spa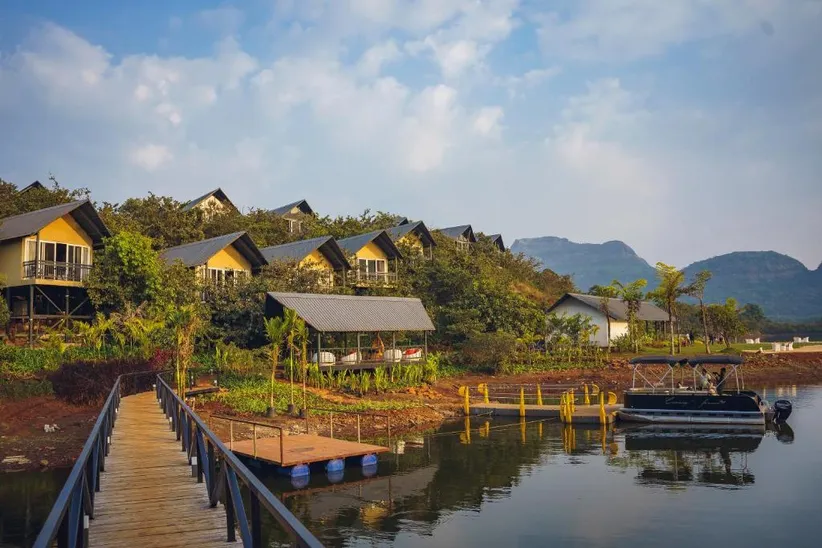 Escape to the Canary Islands Resort & Spa, a secluded haven in Lonavala where nature's embrace and luxury unite in perfect harmony. Nestled amidst the lush foliage of the winding mountains, the boutique resort is cradled by the serene beauty of a picturesque lake, offering an unrivalled retreat. Dine on a private raft, gather with friends on your very own island, or savour a casual dinner in a cabana by the beach.
Whether you wish to lounge beside the idyllic lake, or partake in invigorating water activities and embark on signature trails, Canary Islands caters to your idea of a weekend getaway. For nature enthusiasts, the resort offer guided nature trails, treks, and the chance to savour local flavours. Delve into fort tours or simply indulge in the serenity of the private waterfall experience.
The Machan Resort
Nestled in Jambulne, one of the world's 25 biological hotspots, The Machan stands as an exclusive eco-resort. Its distinctive tree houses, rising 30-45 feet above the forest, offer an unparalleled escape into nature's tranquility. A mere 2.5-hour drive from Mumbai or 1.5-hour drive from Pune, this retreat provides convenient access to a luxurious weekend getaway. With 9 distinct Machans, each offering a unique and unforgettable experience, the eco-resort offers a treehouse of your dreams.
Distinguished as India's foremost treehouse resort, The Machan seamlessly harmonizes luxury with ecological responsibility. Its unwavering dedication to sustainability and communion with nature sets it apart. Acknowledged and acclaimed for exceptional hospitality by patrons, critics, and media alike, The Machan concludes your quest for supreme excellence.
Jalsrushti
Island Resort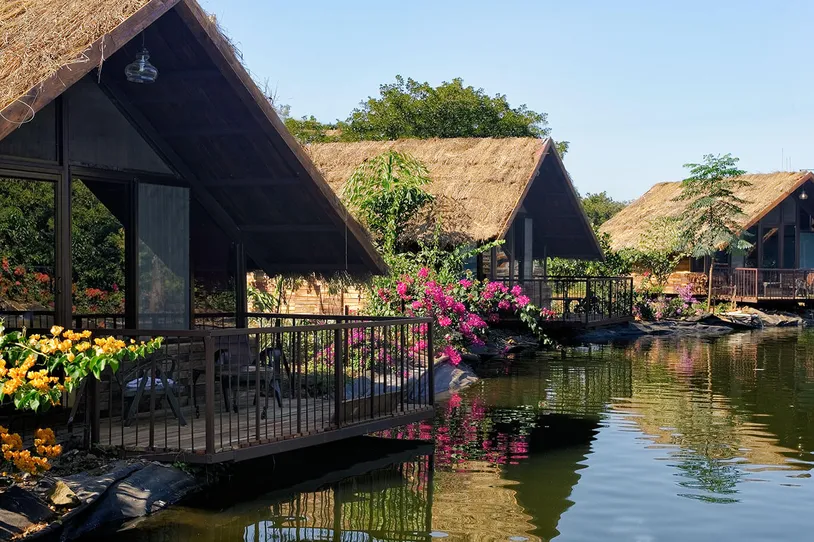 Perched on the tranquil banks of the Mula River, adjacent to Mulshi Dam, lies the enchanting sanctuary known as Jalsrushti. This exclusive island resort, a serene haven amidst verdant landscapes, offers an idyllic escape from the bustle of city life.
As the only island resort in the area, Jalsrushti provides a secluded haven amid the woods. Set against the backdrop of the serene Mula River, it's the perfect setting for intimate moments with your loved one.
Jalsrushti seamlessly blends relaxation with rejuvenation. Guests can partake in activities like horse riding, bicycling, and tractor rides to stay active. Our restaurant exclusively serves organic cuisine crafted from vegetables and herbs grown in our very own herbal and organic farm.
Amanzi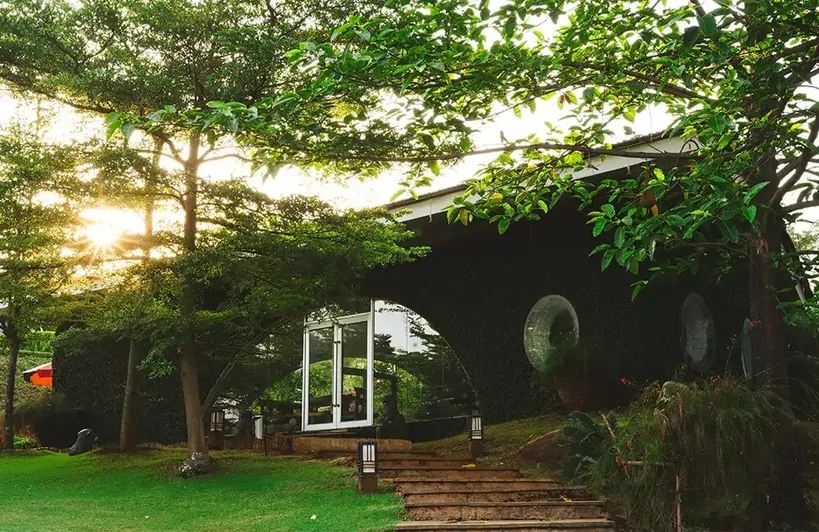 Discover the enchanting realm of Amanzi, a haven of serenity nestled amidst the Western Sahyadris. This luxurious retreat, overlooking the glistening waters of Pawna Dam, beckons you into a world of tranquil bliss.
Just a scenic 2-hour drive from Mumbai or a swift 1-hour journey from Pune, Amanzi is situated near Pawna Dam, offering unrivaled opportunities for trekking, kayaking, and paragliding, making it the ultimate weekend escape. It's the perfect setting for celebrating special occasions or reconnecting with loved ones, meticulously designed by passionate owners and the renowned architect, Mr. Zubin Malao, resulting in award-winning architectural marvels.
For those seeking adventure, embark on a boating excursion, kayak on serene waters, or trek to Tikona Fort, all just a short drive away. Thrill-seekers can take to the skies with paragliding adventures, while indoor board games and our multi-purpose court ensure quality family time and sporting enjoyment.