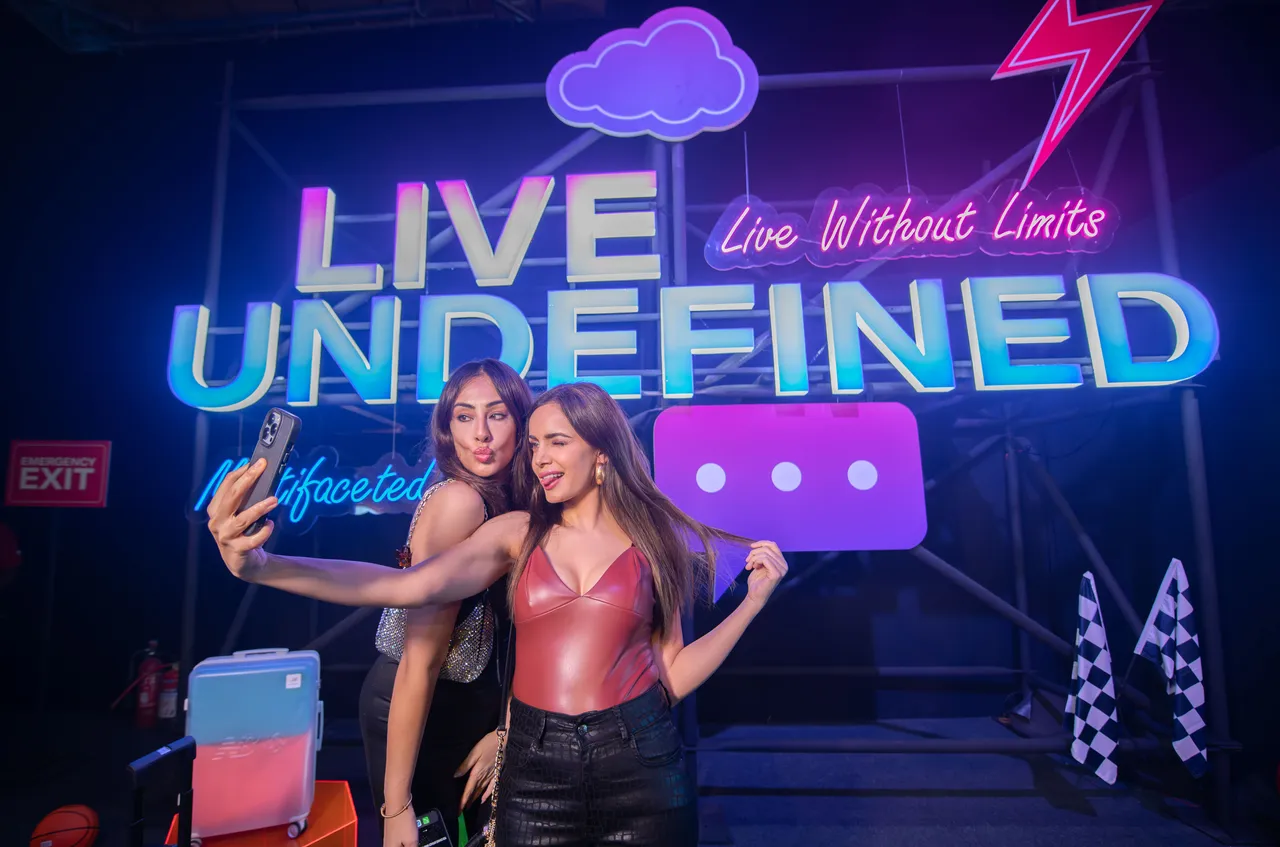 The veteran traveller's favourite travel bag is getting a fresh new look as Samsonite and New Balance partner up to give us some glamour on the go. The launch of the new collection, hosted by Bollywood icon Karan Johar, drew crowds of celebrities and fashionistas alike to take the first look at the fresh styles. The NB | Samsonite partnership brings us some versatile choices suited for short trips and everyday travels, with a focus on bringing together fashion with function.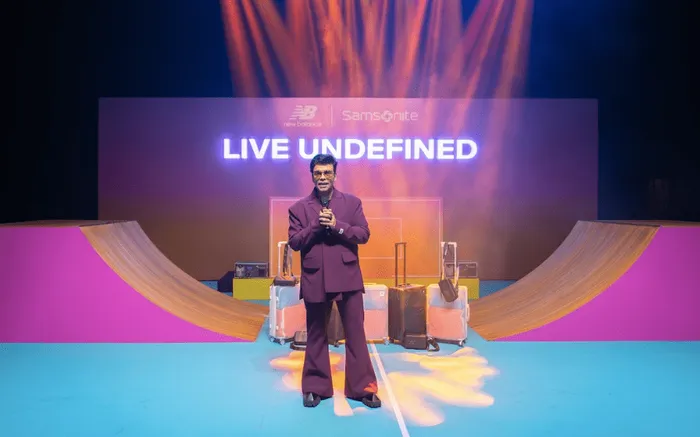 What sets this collection apart is its ingenious use of semi-transparent hard-shell materials that transform your bag into a chic transparent case. Perfect for those spontaneous short-haul getaways where you need both style and convenience. Its sporty aesthetics are tailor-made for adventure seekers, those who thrive on exploring the unknown and embracing every experience that comes their way. So let's take a closer look at all this collection has to offer.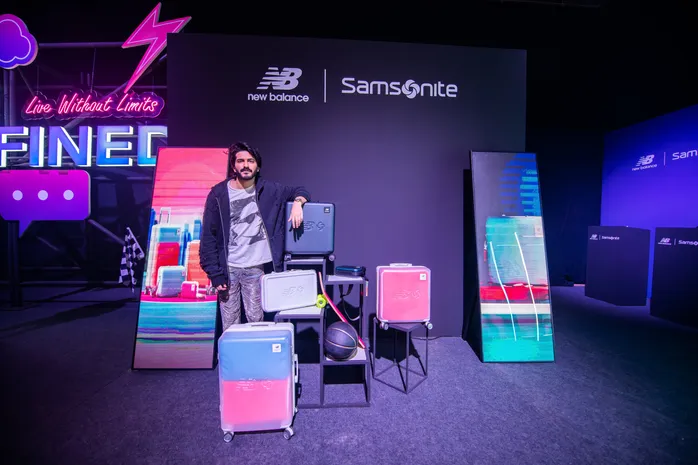 First up is the Small Crossbody Bag, a powerhouse of style and versatility. Its monochrome color scheme gives it a timeless appeal, while its minimalistic design adds a touch of sophistication to any ensemble. The bag comes with two reversible coloured pouches, perfect for a pop of energy to the sleek and modern design. The Small Crossbody Bag effortlessly transitions from a handy clutch to a laid-back crossbody companion, adapting to your multifaceted lifestyle.
The collection also features a semi-transparent hard side luggage and rolling tote that's not only a travel essential but a fashion statement in itself. Available in the classic colours of black and white, these pieces effortlessly blend with your aesthetic. And yes, you guessed it right – these bags also come with the signature reversible pouches. Mix and match to your heart's content, customizing your travel ensemble to suit every occasion and mood.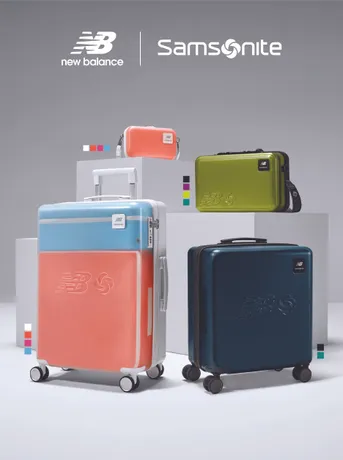 With each product from the collection, you're not just getting a bag; you're getting an experience, with every purchase accompanied by a sticker pack that's been meticulously designed to complement the collection's aesthetic. It's the final touch that adds a level of customization to suit your individual tastes. With the NB | Samsonite collection, everything down to the last detail is a celebration of the energy of travellers.
The NB | Samsonite collaboration is a tribute to the modern nomad, the trendsetter who refuses to compromise on style when on the road. With their new collection, Samsonite embraces the youth and vitality of a newer generation while honouring the functionality and ruggedness that the brand is well known for. If you're waiting to get your hands on the stylish new luggage options, the collection is now available across all Samsonite retail stores, as well as their website and selected New Balance stores in India. So, whether you're jetting off to a cosmopolitan city or embarking on a rugged adventure, let your bags do the talking.